Lepim i varim (Molding and boiling)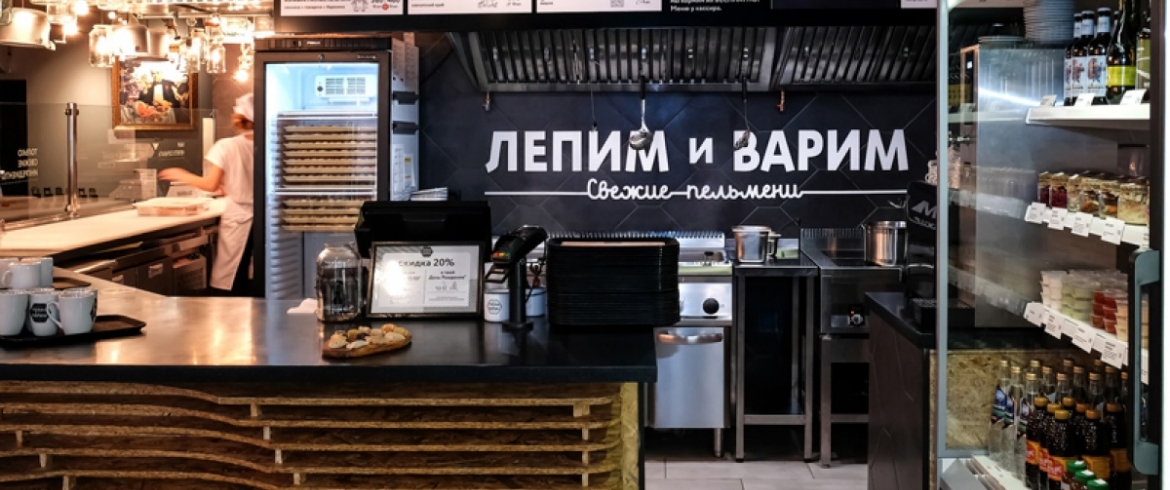 Address
Mayakovskogo st., 4
Monday, Tuesday, Wednesday, Thursday, Sunday
10:00 – 22:00
Friday, Saturday
10:00 – 23:00
The first cafe in St. Petersburg of famous Moscow network of dumplings. Dumplings of different colors with a variety of fillings are prepared in front of guests with natural fresh ingredients. Chain owners are proud that meat for dumplings has never been frozen.
The restaurant is democratic, quiet, jazz plays in the background. From cute little things - the bread in the basket is free.
You can drink tea or coffee, or you can buy shock freeze dumplings with a discount of up to 30%.
Popular dishes (standard /big portion):
"Mother's Siberian": 270/350 rubles.
"Uncle from Kamchatka" (dumplings with Kamchatka crab): 690 rubles.
"Say cheese!" (Dumplings with three types of cheese): 350-450 rubles.
Vegetarian dumplings with potatoes and onions or with beans and walnuts: 170/220 rubles.
Dumplings with cherry or curd and black currant: 220 rubles.
Романтический ужин на воде с изысканным меню и живой музыкой
Круизы по Неве на теплоходах-ресторанах
Купить билет