Famous building
Leningrad Youth Palace (LDM)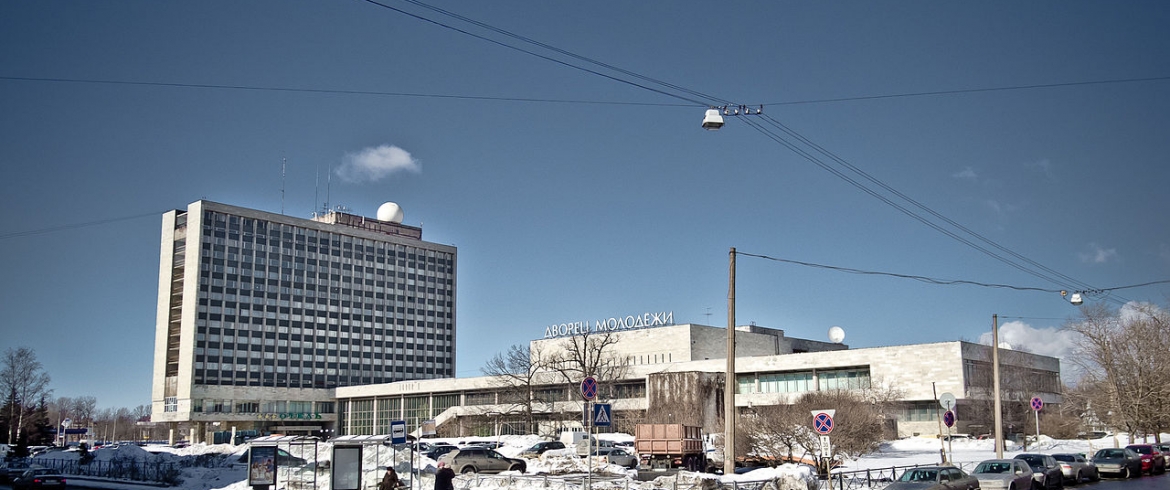 Address
Professors Popov st., 47
Years of foundation
1969-1977
Architects
P.S. Prokhorov, A.P. Izoitko and V.P. Tropin
The building of the Youth Palace on Pesochnaya Embankment was erected in 1976 in the modernism style by the architects P. Prokhorov, A.P. Izoitko and V.P. Tropina, which were inspired by the image of the UN headquarters in New York.
On July 1, 1976, the first stage of the Youth Palace was inaugurated, the second stage was opened at the end of 1978. In the last quarter of the 20th century, LDM was a cult place among the progressive youth of the Soviet era. It hosted concerts of the most famous rock bands and exhibitions of independent artists, and foreign tourists stayed at the LDM hotel.
In October 2017, after reconstruction, the city's first multimedia theater "LDM. New Stage ", created by American and European engineers and architects modeled on Broadway theaters.