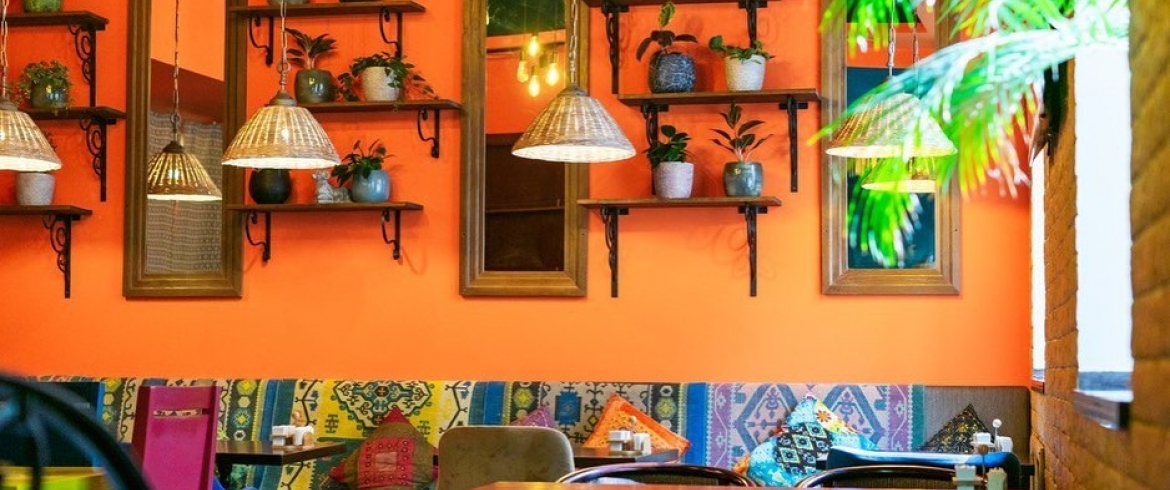 Address
Kirochnaya st., 2
A colorful restaurant of Georgian cuisine on Kirochnaya street. Here guests can plunge into the atmosphere of Georgia by tasting traditional dishes. The menu includes many spicy snacks, hot dishes, famous Georgian khachapuri, soups and, of course, grilled dishes.
The restaurant's bar menu contains red, white - and, of course, homemade Georgian wines. Many wines are poured into glasses - they are listed in a separate line in the menu. The institution also offers signature cocktails, beer, coffee and tea.
Popular positions:
Beef tartare with prunes and smoked cheese - 390 rubles
Julienne with chicken - 250 rubles
Khachapuri Megrelian - 390 rubles
Striploin steak - 755 rubles
Wine Kvarelsky cellar Saperavi red dry 125/750 - 230/1400 rubles
Chacha Giorgoba Gold - 240 rubles.