Famous building
Lakhta Center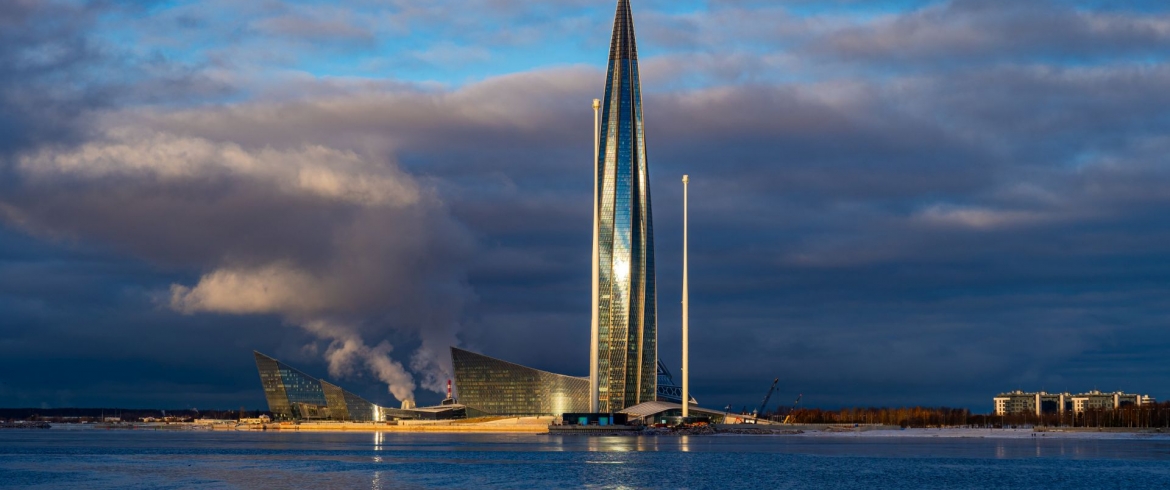 Address
Lakhtinskaya st., 2, building 3
Years of foundation
2012–2019
Architects
Tony Kettle, Gorproekt Institute
Lakhta Center is a multifunctional complex in a futuristic style in the north-west of St. Petersburg. This is the second tallest building in Europe; it is second only to the 540-meter Ostankino television tower in Moscow. The height of the 87-storey skyscraper is 462 meters, of which approximately 118 meters fall on a spire of metal structures weighing more than 2000 tons.
The futuristic effect of the skyscraper is created by a smooth solid glazing, due to which an optical effect occurs when the clouds reflected in the glass seem to rise along the wall of a building. For the glazing of Lakhta Center, including the tower, 16,595 glass units of various configurations were manufactured.
The concept of the building was developed in 2011 by the British company RMJM under the guidance of architect Tony Kettle. The final project in 2011–2017 was developed by specialists from the Gorproject Institute in Moscow.
Construction began in 2012 and generally ended in 2018. Now the interior finishing works are underway, and the grand opening of the complex will take place at the end of 2019. The headquarters of the Gazprom group and public spaces will be located here.