Famous building
Round market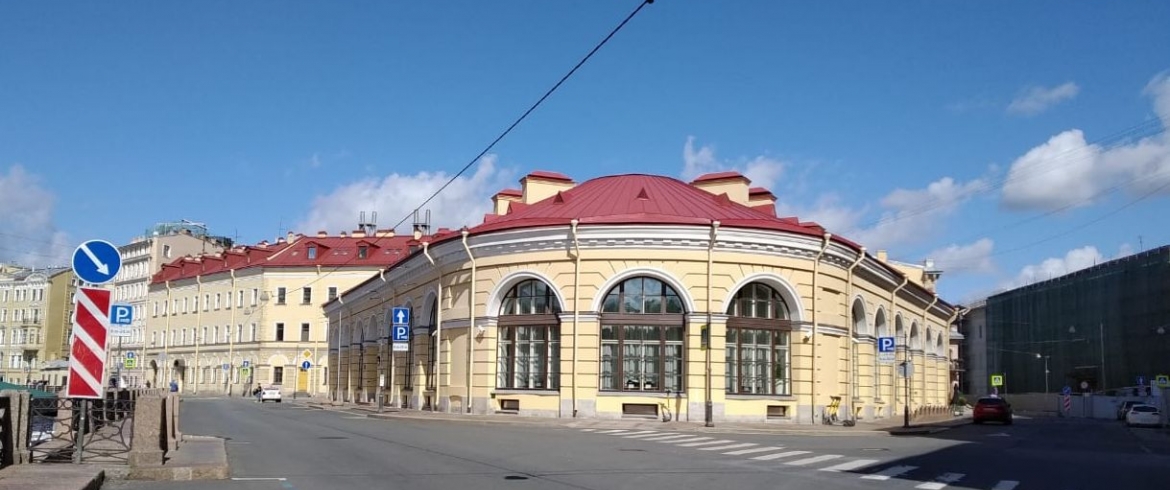 Here, on the Moika Embankment, was one of the oldest food markets in St. Petersburg. The present building appeared on the site of the wooden Finnish, then the Hurche market, where in the 18th-century people from nearby German and Greek settlements were making purchases. At the end of the XVIII century, when ceremonial buildings were being built on the embankments in the center of St. Petersburg, a stone market was built as well.
The round market was a triangular building with rounded corners and three equally decorated facades with semicircular arches (now their place is occupied by windows) and rusted pylons. The market included 21 shops, buyers were getting to the counters through the gallery on the external staircases.
The round market in the 1830s was used by the family of A.S. Pushkin, who lived on the Moika Embankment, 12.
In the twentieth century, the building of the market was first rebuilt for residential purposes, then the sewing enterprise "Leningradodezhda" was located here. In 2012, after the restoration of the historical appearance, the headquarters of Sovcomflot moved into the premises of the former market.