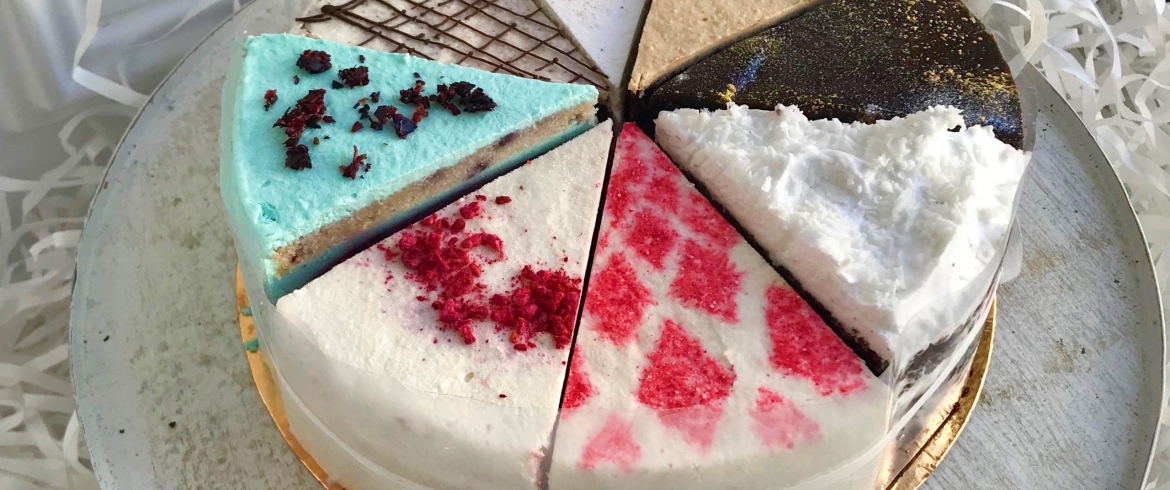 Address
Marata st., 67/17
A vegan patisserie where breakfast is served all day. Here you can drink coffee with a cake, collect a set of cakes or cupcakes home.
And here, cakes are made to order for vegans, allergy sufferers and diabetics, cakes without sugar, gluten free and so on. They do not use any products of animal origin: milk, butter, cottage cheese, cream, eggs, gelatin, honey.
The confectionery has two awards "The Best Vegan Confectionery" according to the Vegan Fest for 2017 and 2018.
Popular dishes:
Porridge and quinoa with peanut butter 290 rub.
Cottage cheese fritters with berry sauce 260 rubles
American 120 rub.