Famous building
Cross-community of sisters of mercy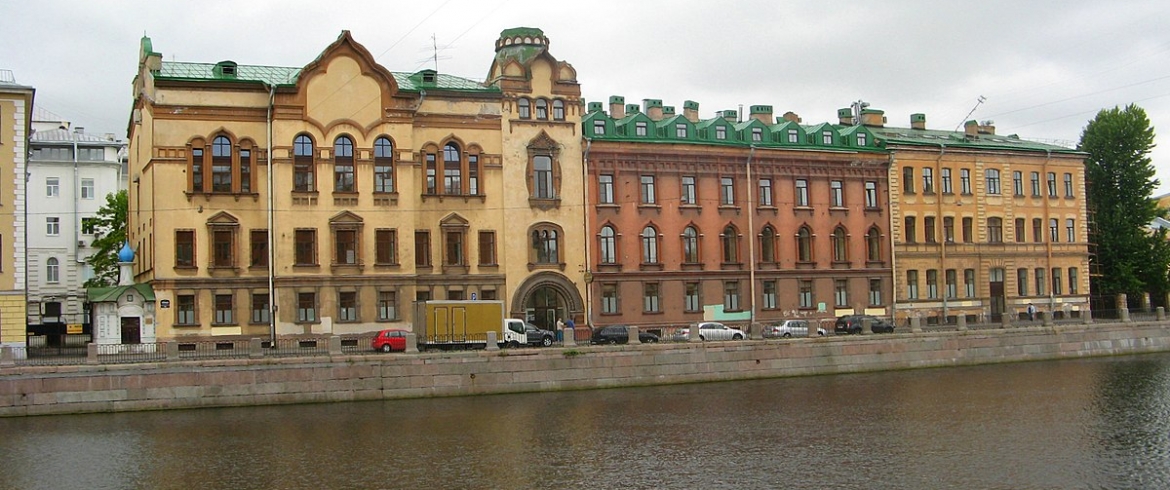 Address
Fontanka Emb., 154
Years of foundation
1892–1904
Since the beginning of the XIX century a mansion of the timber merchant Zherbina housed here. Later the house was purchased by Dr. L.F. Dost, who organized an orthopedic medical institution in it, and in 1859 the building moved to the Cross-Exaltation Community of Sisters of Mercy. With the community, a women's free hospital for the poor was opened, a clinic for incoming patients, a free school for girls and a day nursery.
The building in the Neo-Russian style was built according to Yu.Yu. Benois in the early 1890s. He rebuilt the house many times, and by 1904, it had acquired its final appearance.
During the last reconstruction of the building on the third floor, a church was built with a carved oak iconostasis and belfry. On December 11, 1904, Metropolitan Anthony of St. Petersburg and Ladoga consecrated the church in the name of the Exaltation of the Cross of the Lord. September 28, 1922, the temple was closed. The drum above and the dome with the cross were demolished.
On the site of the Krestovozdvizhenskaya community of nurses in 1918, the 10th Hospital of the Petrograd Provincial Health Department was opened. In 1919, the hospital was given the name of the revolutionary G.I. Chudnovsky, which was there until 2002. Now the St. Petersburg multidisciplinary center is here.
To the left of the community building there is a small, almost "toy" chapel in the Neo-Russian style. It is the chapel of the Exaltation of the Cross of the Lord and the Holy Equal-to-the-Apostles Queen Helena. In the Soviet years, it was used for household needs. Since 2013, regular worship services are performed there.