Monument
Columns of Glory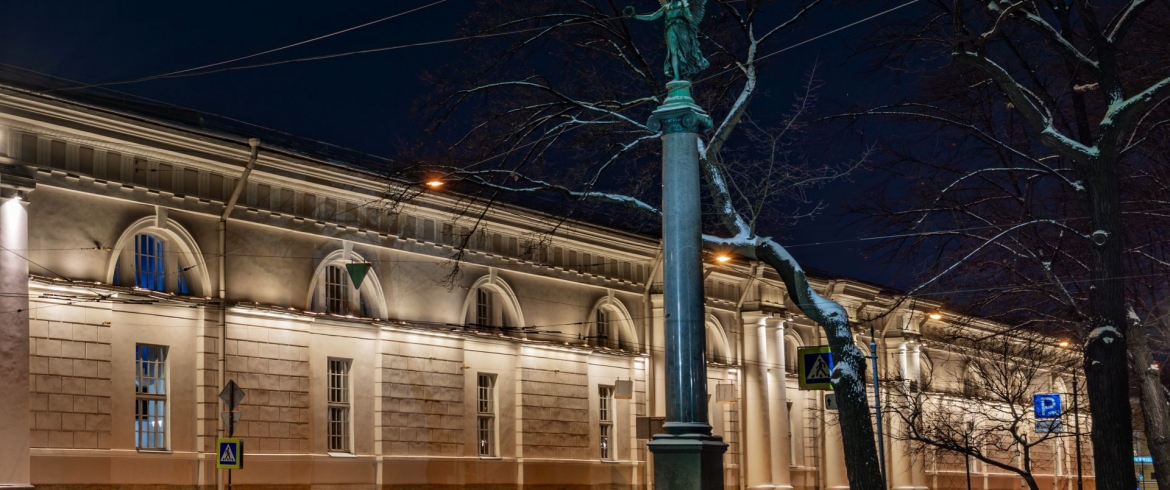 Address
Konnogvardeysky blv., 1
Opened in
November 17 (5), 1845
Sculptor
H. D. Rauch, K.I. Rossi
The height of the monument
12m
At the beginning of the Konnogvardeisky Boulevard, there are two 12 m high columns of gray Serdobolsk granite. The columns are crowned with bronze figures of the goddess of victory Nika with laurel wreaths in her hands. The history of these columns is interesting because it is connected with the history of Klodt's horses on the Anichkov Bridge.
In 1843, Emperor Nicholas I presented the King of Prussia Frederick William IV with two bronze groups of "Horse Tamers" created by the sculptor P.K. Klodt for the Anichkov bridge. The Prussian king made a return gift: he ordered the German sculptor H. D. Rauch to make copies of two statues of Victory he had created. The first copies of the statues were installed in 1839 in the park of the Archduke's Palace in Charlottenburg, and a couple in 1843 decorated the Bell-Alliance Platz in Berlin.
The two twin statues were cast by November 1844 in Lauhammer. In January 1845, sculptures and a project of a pedestal with an explanatory note by Rauch were delivered to St. Petersburg. It was decided to install the statues at the beginning of the new Konnogvardeisky Boulevard, which was laid on the site of the filled up Admiralty Canal. The site was chosen near the former barracks of the Life Guards Cavalry Regiment in order to immortalize his exploits in the Patriotic War of 1812.
Nicholas I instructed the architect Karl Rossi to draw up an estimate of the costs of installing columns on Konnogvardeisky Boulevard. In the course of the work, Rossi made changes to the design of the pedestal and, instead of marble capitals and bases, proposed to make them from bronze. Bronze capitals and bases were made by bronze craftsman Nerike.
On January 18, 1845, Rossi submitted a note to the highest name "On the construction of two granite columns for bronze figures for the new Admiralty Boulevard", in which he proposed to install similar columns on both sides of the Blagoveshchensky bridge under construction. But the king rejected this offer.
The Columns of Glory at the beginning of the Konnogvardeisky Boulevard were opened (5) on November 17, 1845.
Индивидуальные экскурсии по городу и пригородам на автомобиле и минивэне
Петербург для тех, кто ценит комфорт и внимание
Заказать