Famous building
Coliseum-Arena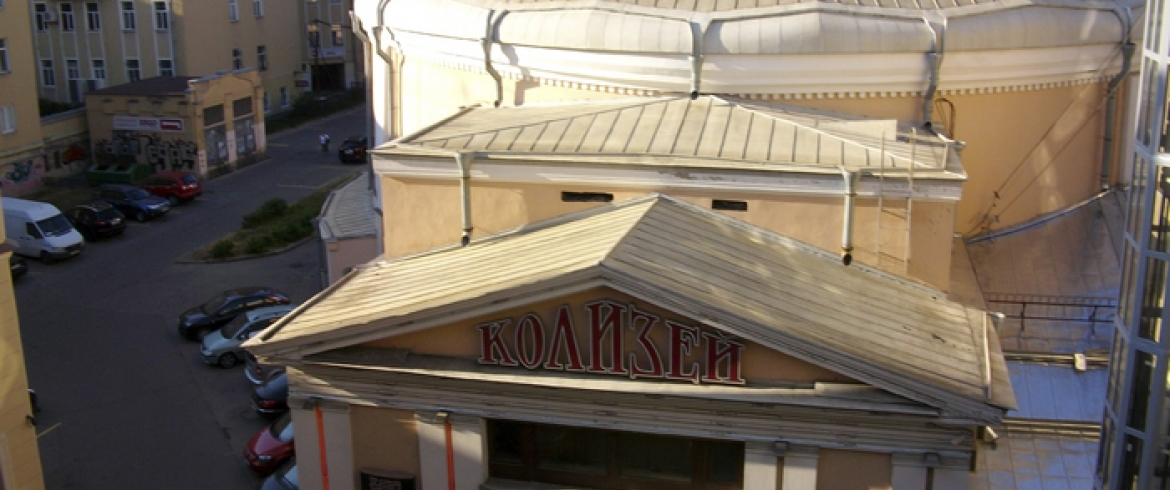 Address
Nevsky pr., 100 (in the yard)
Architects
L.L. Fufaevsky
Concert Hall "Coliseum-Arena" is located in the original round building in the courtyard of the former profitable house of I.F. Lopatin.
A round construction in neoclassical style with a wooden dome 32 meters high was built in 1907 by the architect L.L. Fufaevsky. Originally there was a circular panorama of Golgotha, dedicated to the passions of Christ.
Since 1910 the building was rebuilt into a skating ring - a covered skating rink for roller skating. In 1913, it housed a cinema with the first round hall in the city. Originally the cinema was called "Galant" and in 1930 it was renamed "Colosseum", by analogy with the famous Roman structure of round form.
The building of the Coliseum has undergone several repairs and reconstructions. Finally, in 2012 the "Coliseum Arena" was opened here - a modern theater and concert venue, equipped with the latest sound and lighting equipment. Concerts of classical and modern music and jazz, theatrical productions and creative evenings of Russian and foreign stars are held here.