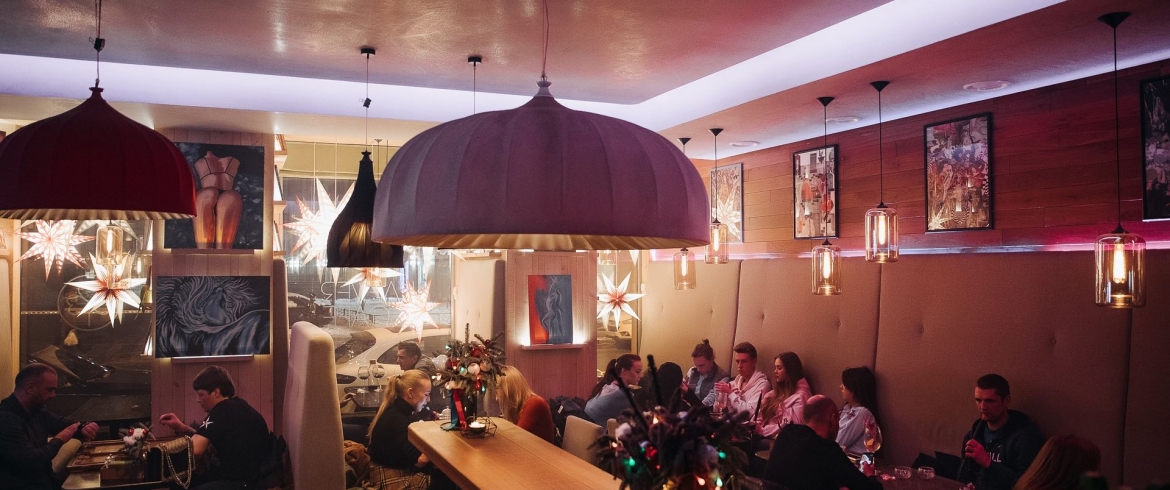 Address
Bolshaya Zelenina st., 21
Monday, Tuesday, Wednesday, Thursday, Sunday
12:00 – 02:00
Friday, Saturday
12:00 – 05:00
Cuisine
Italian, panasian
KLEVER cafe is a place focusing on healthy eating. The menu can be divided into several blocks - a classic kitchen that combines dishes from the East and the West, a fitness menu developed by a certified nutritionist and a vegetarian menu.
In the wine list there are many positions in bottles and by glasses, including red and white "homemade" wines at 190 rubles for a glass. In the cocktail card you will find light alcoholic author drinks based on tea and juice, fruit and spices, they cost 450 rubles per serving. And here you can smoke hookah at a price of 600 rubles.
The space is divided into two zones, offering guests to spend the morning and meet the day at a business lunch in a bright conceptual room. For meetings scheduled for the afternoon, or in the company of friends in the evening, a cozy hall with more subdued light, fragrant hookahs and board games is perfect.
Popular dishes:
Asian

Eggplant: 270 rubles.
Tataki tuna: 420 rubles.
Orzo, stewed duck: 520 rubles.
Ravioli with crab: 580 rubles.
Pig side with hummus and mashed chicken hearts: 660 rubles.