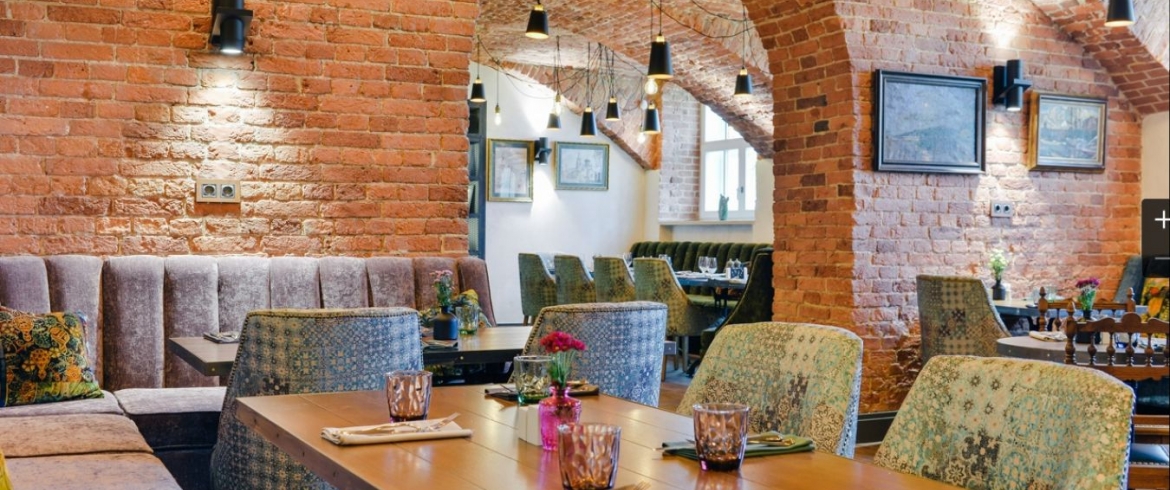 Address
Peterhof, Kalininskaya st., 7
Cuisine
Russian, european
Restaurant in the historic building of the city of Peterhof. In the 19th century, a waiter's house was located here, where preparations for solemn imperial receptions took place. Now "Kladovaya" is a family restaurant of Russian-European cuisine, where guests can taste both traditional Russian dishes and salads and snacks of European cuisine and drink a glass of wine for lunch.
It is good to relax here with friends after a long excursion or to celebrate an important event in the banquet hall. In summer you can sit on the small outdoor terrace.
The institution provides a children's room, where little guests can enjoy their afternoons.
Popular positions:
Warm salad with marinated veal - 550 rubles
Veal tongue with horseradish - 290 rubles
Sea bass with smoked celery puree - 650 rubles
Pork shank in beer - 200 rubles
Arco Bay Sauvignon Blanc dry white wine 0,15 - 360 rubles
Andre Clouet Brut 0.75 - 5300 rubles