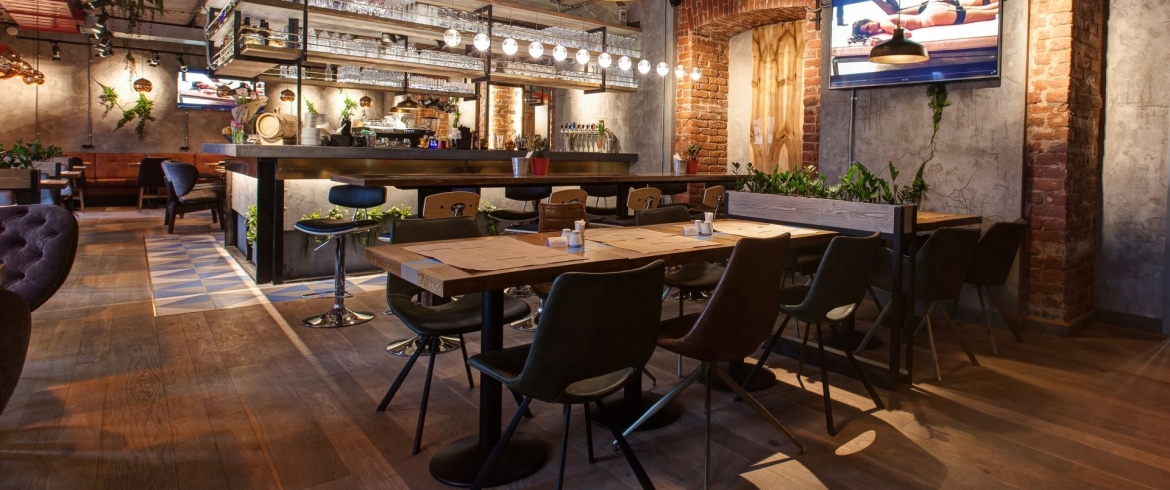 Address
6th line V.О., 29
Monday, Tuesday, Wednesday, Thursday, Sunday
11:00 – 23:00
Friday, Saturday
11:00 – 01:00
Chain restaurant with loft interior. The concept is a cafe in the rhythm of the megalopolis: a large menu with dishes for every taste and consistently high quality for all guests. Here you will find breakfasts from 11 to 13 on weekdays - everyone will have time to wake up; and street food to eat on the run; European cuisine - for unhurried brunch, a hearty lunch or a rest over dinner. If in a big city there is no time to even eat, you can always find time to take coffee with you.
Popular dishes:
VIP-Shawarma with chicken in pita - 390 rubles
Ketch Up corporate burger - 550 rubles.
Original burger - 380 rubles.
Caesar salad with shrimps - 450 rubles.
Skurt steak - 890 rubles.
Cappuccino - 180 rubles.
Classic aperol spritz - 450 rubles.