Skating rink and violin (Katok i skripka)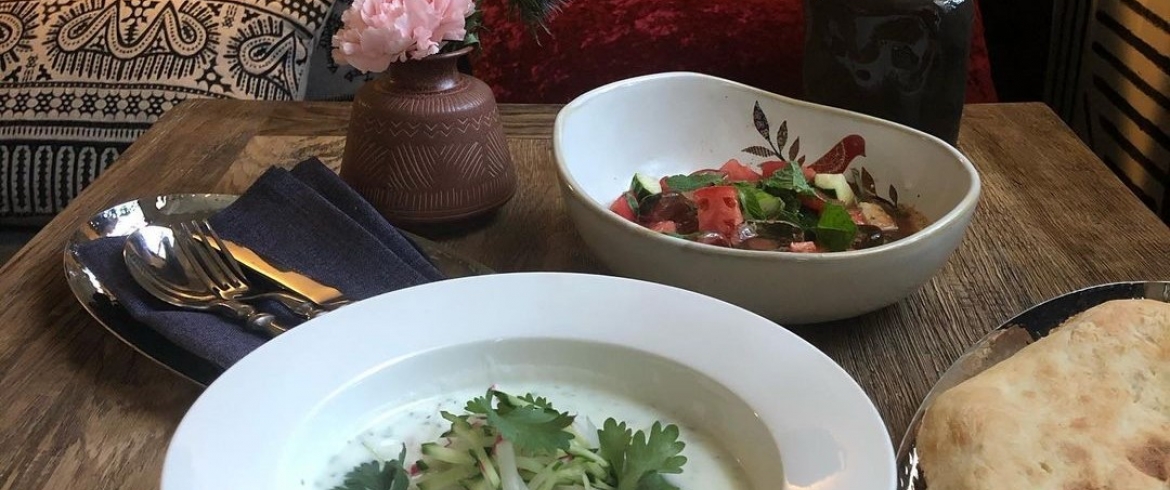 Address
Kamennoostrovsky pr., 11
Monday, Tuesday, Wednesday, Thursday, Sunday
12:00 – 23:00
Friday, Saturday
12:00 – 02:00
"Skating Rink and Violin" is a barbecue in a new, elegant way, which name refers to the first film by Andrei Tarkovsky - his thesis. And it is not surprising, because the Lenfilm film studio is located across the street from the establishment.
The restaurant offers guests a barbecue from the grill, which is served in the institution on pita bread with fresh vegetables. The choice of kebabs is wide: from the usual kebab of chicken thigh and pork neck, to kebab of dorado and potato kebab.
The restaurant also offers classic dishes of Caucasian cuisine - dolma, labne, adjabsandal. A homemade sauce will be an ideal addition to a barbecue dish; 8 sauces for every taste are also served in the institution.
The wine list pleases the guests of the restaurant with an abundance of Russian, Italian and Spanish wines. More than 20 positions are poured by the glass in the restaurant.
The establishment is divided into two rooms, the first is a small bistro-bar, the second is a more restaurant space, the atmosphere in which is set by a magnificent lacquered grand piano. At the end of the week, the institution hosts musical evenings.
Popular positions:
Shish kebab Chicken thigh - 470 rubles
Shish kebab Lamb pulp - 690 rubles
Dolma kebab shashlik - 630 rubles
Grilled vegetables - 390 rubles
Baked eggplant salad with burnt apricot - 370 rubles
Cold soup with yogurt and herbs - 330 rubles.