Famous building
The Kamennoostrovsky Theater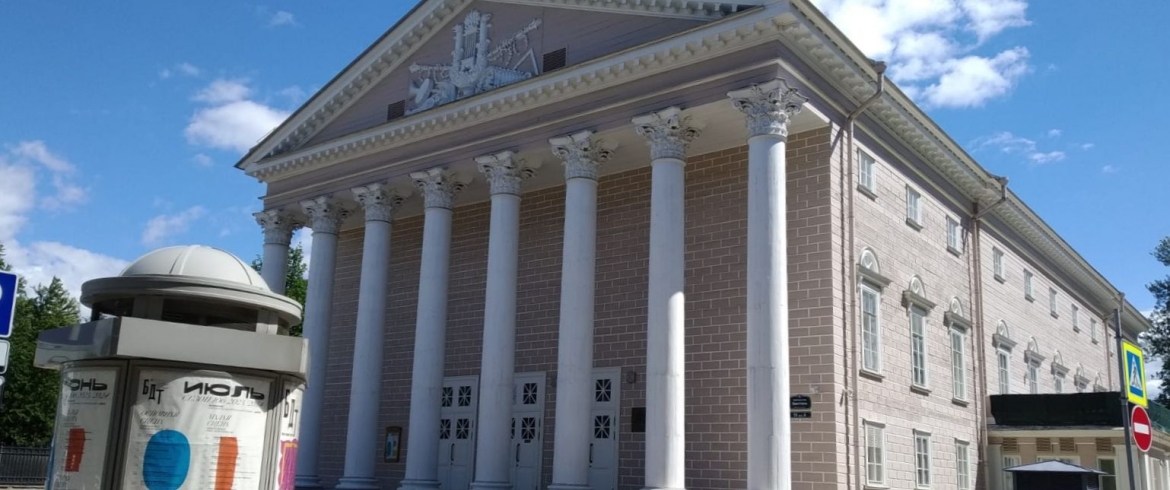 Address
Crestovka Emb., 10
Years of foundation
1827, 1844 (rebuilt)
Architects
S.L. Shustov, A.K. Kavos
The Kamennoostrovsky Theater was built in 1827 as a summer stage. Originally it was planned to build a theater on Elagin Island, but Nicholas I ordered to transfer it to the Kamenny Island.
The theater was assembled from pre-made wooden structures in just 40 days. The basis was laid by natural materials, both outside and inside. The main facade of the theater is decorated with an eight-columned portico. On the triangular pediment, there is a relief depicting the lyre, masks, musical instruments. At the sites in front of the facades were installed statues of "Apollo with Pan" and "Castor and Pollux", lost in 1917.
The wooden theater was to serve for 7 years, but stood almost 17 and only then was rebuilt under the leadership of Albert Kavos. The building was completely dismantled, then it was erected again, according to the royal decree, "according to the previous plan and the facade." To extend the life of the building, the wooden bearing structures were replaced with stone foundations. Facing the facades imitated the masonry.
After the revolution of 1917, the theater was abandoned, for some time even vagrants lived in it. Then the theater was revived, and in 1935 it was recognized as a monument of architecture. In the 1960s, the theater was restored by the architect Irina Benoit, and until the 2000s, the Television Theater of the Leningrad Television Studio was located here.
In 2005, the federal authorities transferred the theater as a gift to the Academic Bolshoi Drama Theater. G. A. Tovstonogov. In 2007-2010, it was restored again. Today, the second scene of the BDT named after G.A. Tovstonogov is located here.