Famous building
Institute of Obstetrics and Gynecology in the name of Ott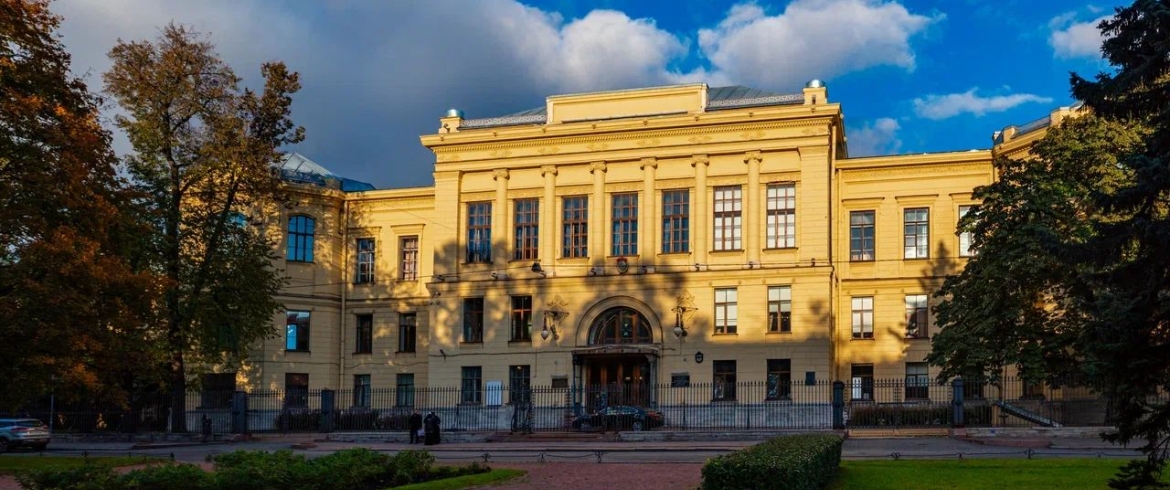 Address
Mendeleevskaya st., 3
Years of foundation
1897–1904
Institute of Obstetrics and Gynecology named after Ott has been located in one of the most beautiful places in St. Petersburg for more than a century - on the Mendeleevskaya Line, near the Spit of Vasilyevsky Island. However, initially from September 1797 it was located in an old mansion on the embankment of the Fontanka River. On the initiative and at the expense of Empress Maria Feodorovna, wife of Paul I, the "Midwife Institute" was opened here at the "Imperial Maternity Hospital", later called the "Imperial Midwife Institute".
It was the first obstetric and educational institution in Russia. A school for the training of midwives was opened here, whose students took care of the mothers.
The activities of Dmitry Oskarovich Ott, who became its director in 1893 and headed the Institute until his death in 1929, were of the greatest importance for the development of the Institute. On the occasion of the 100th anniversary of the Institute in 1897, Ott secured funds for the construction of a new building on the Spit of Vasilievsky Island on the site of the former Kollezhskaya Square. The project was developed by the architect Leonty Nikolaevich Benois.
By 1904, the ensemble of clinical and educational buildings was completed. Benoit used the experience of building the best obstetric and gynecological hospitals of that time. The building, equipped with the latest science, impressed with its functional qualities - long hallways-halls with easy-to-clean floors, an abundance of air and light in the premises, austere architecture of the meeting room and auditoriums, a well-equipped operating room, special wall cladding, an inner garden, a greenhouse, a veranda , reading room and library for the sick, baptismal, museum and much more.
(February 24) On March 8, 1904, the Clinical obstetric institute was opened in the presence of Emperor Nicholas II. Now it is the D.O. Ott.