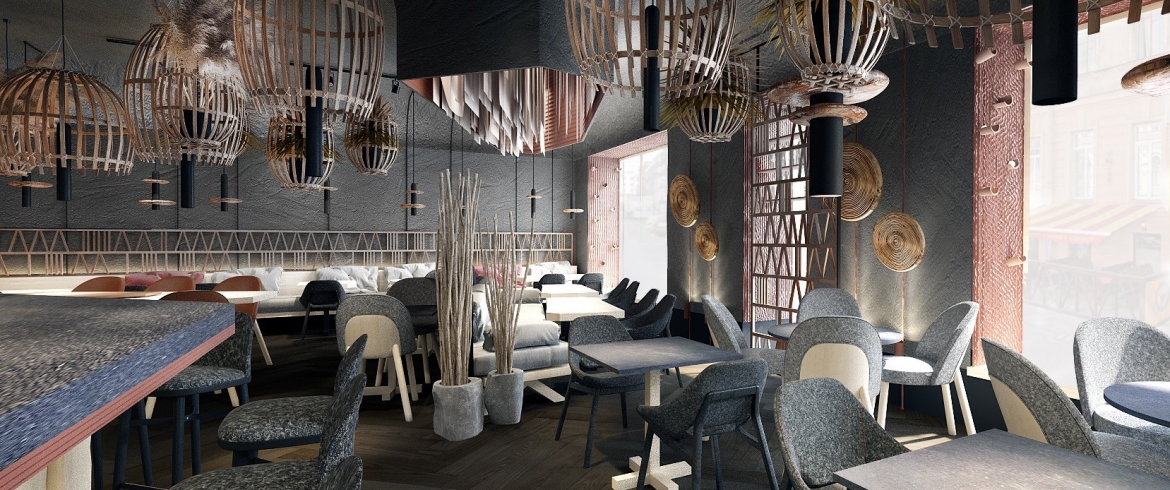 Address
Rubinstein st., 13
Monday, Tuesday, Wednesday, Thursday, Sunday
10:00 – 00:00
Friday, Saturday
10:00 – 02:00
A new place on the main restaurant street of St. Petersburg united in itself three ideas: a raw bar with seafood, a hall with a wood-burning stove and a meat restaurant.
First, the guest enters the "marine" raw bar. Directly behind the contact bar is an aquarium with sea creatures and an ice bar with clams. The guest sees all the processes of cooking of fresh fish dishes.
In the second hall, a real Russian wood-burning stove is installed, where in front of the visitors wheat, rye and buckwheat flat cakes are baked, porridges are cooked in clay pots.
The third hall of the restaurant is meat. It serves steaks, homemade sausages, jerked meat, etc.
Popular dishes:
Sliced white fish with cranberry sauce 490 rub.
Hot smoked buckwheat pasta with salmon: 580 rub.
Beef stroganoff from the heart of a deer: 550 rubles.
Quail with melted spelled: 690 rubles.
Freshly baked flat cakes: 280-380 rub.