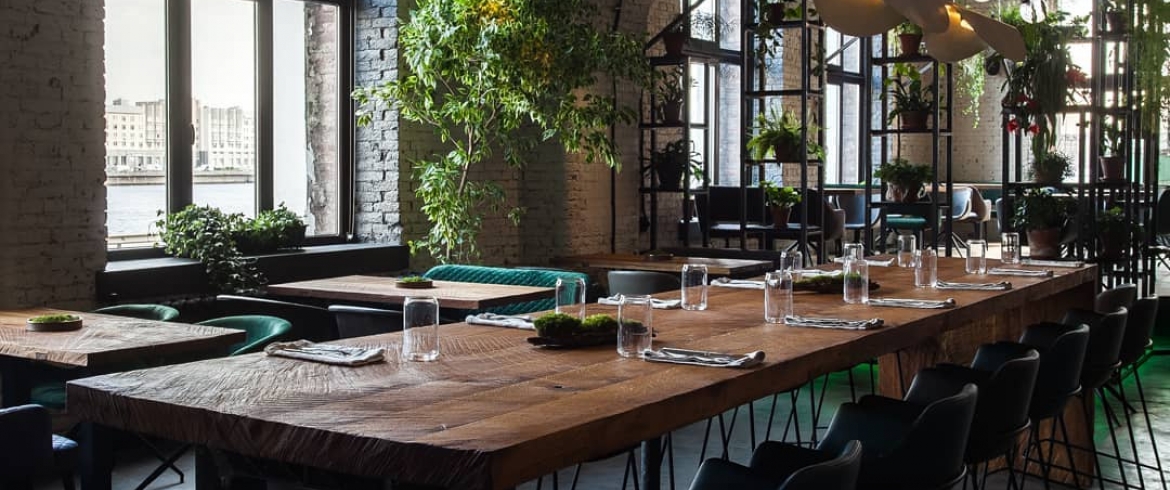 Address
Arsenalnaya emb., 1
Monday, Tuesday, Weekend
12:00 – 23:00
Wednesday, Thursday
18:00 – 23:00
Friday
17:00 – 23:00
A new seafood restaurant is located in the building of the former Arsenal plant. It works according to the fashionable principle of the combination of surf & turf: seafood here is served on the same plate with meat products, for example, beef medallions. Seafood caught in the Barents Sea is brought to the restaurant from the fishing farm alive - right in the sea water.
The place is called Bistro & shop, because fresh seafood can be bought takeaway - scallops, sea urchins and shrimps swim right there in a large aquarium.
From the windows of the restaurant opens an impressive view of the banks of the Neva.