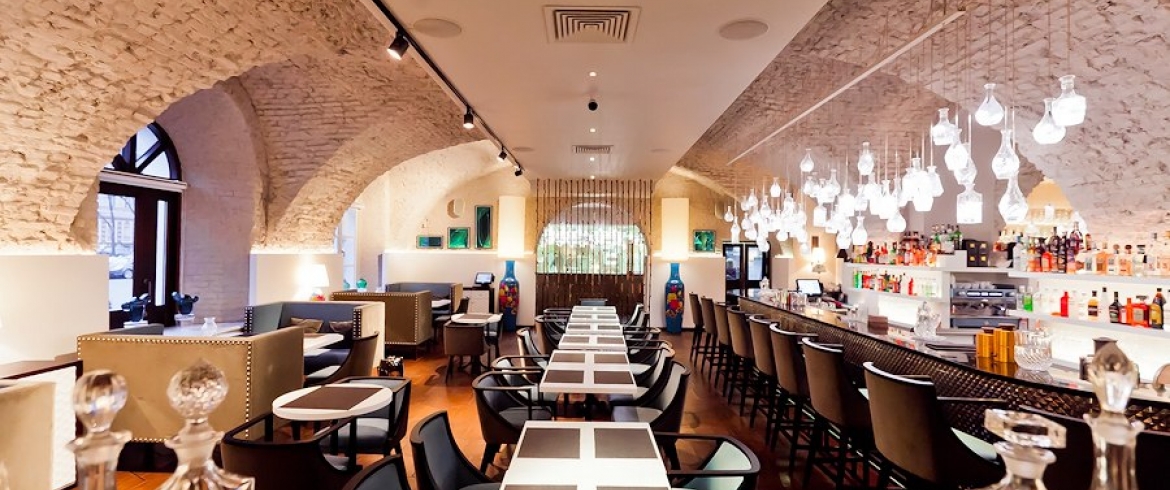 Address
Konnogvardeysky boulevard, 4
Monday, Tuesday, Wednesday, Thursday, Sunday
11:00 – 00:00
Friday, Saturday
11:00 – 02:00
The institution combines under one roof a restaurant, a bar with cocktails and a hookah, a pastry shop.
The cuisine here is also mixed: European, Japanese, Italian, WOK. Here you can order both Ribeye steak cooked on charcoal in the Josper Spanish grill, and flounder with creamy beet sauce and black risotto, and a daikon roll with tuna, salmon and sesame sauce. Dishes are prepared in the open kitchen, which is separated from the hall by transparent glass.
A business lunch is served here during the day, and in the evening we recommend you to try designer cocktails and unique "space" hookahs made of Bohemian glass. Wine is poured into glasses, from 340 rubles for a glass.
In the confectionery you can order your own pastries and unusual desserts created according to the unique recipes of pastry chef Sergei Puchkov.
Popular positions:
Sakhalin oysters: 390 rub / pcs.
Assorted cheese plate: 650 rub.
Roll Philadelphia: 590 rub.
Linguini pasta with gorgonzola: 350 rub.
Trout on a birch bark: 590 rub.
Rack of lamb: 890 rub.