Famous building
Grammar school and real school F.F. Bychkova - Ya.G. Gurevich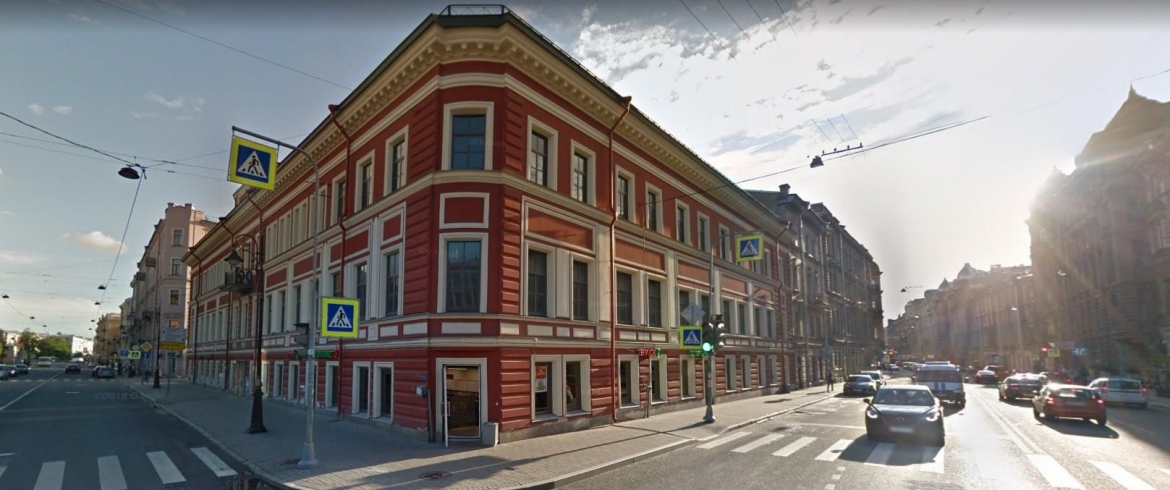 Address
Ligovsky pr., 1 / Nekrasova st., 43
Years of foundation
1st third of the 19th century, 1875 (reconstruction)
Architects
V.I. Tokarev, A.D. Schilling (reconstruction)
The building was built in the first third of the 19th century near the basins of the Ligovsky Canal, which delivered drinking water from the League river (now Duderhofka) to the center of St. Petersburg. In the second half of the 19th century, the canal was visited and Ligovskaya Street was laid along its former channel (Ligovsky Prospect since 1956).
In the 1830-1850s there was a one-story house of the Artillery Department. In 1870, it housed a private male gymnasium and a real school for the court adviser Fedor Fedorovich Bychkov. In 1875, he sold the house to the gold miners Sibiryakov, who built it on another two floors.
In 1883, Yakov Grigorievich Gurevich acquired the gymnasium and the Bychkova real school. He made the gymnasium one of the best educational institutions in Russia. Here studied Nikolai Gumilev, Igor Stravinsky, Konstantin Vaginov, taught the ancient languages Innokenty Annensky.
Gymnasium lasted until 1918. In the Soviet years, the building housed a school, then a pedagogical school, an industrial enterprise, residential apartments. Today, there is a business center.