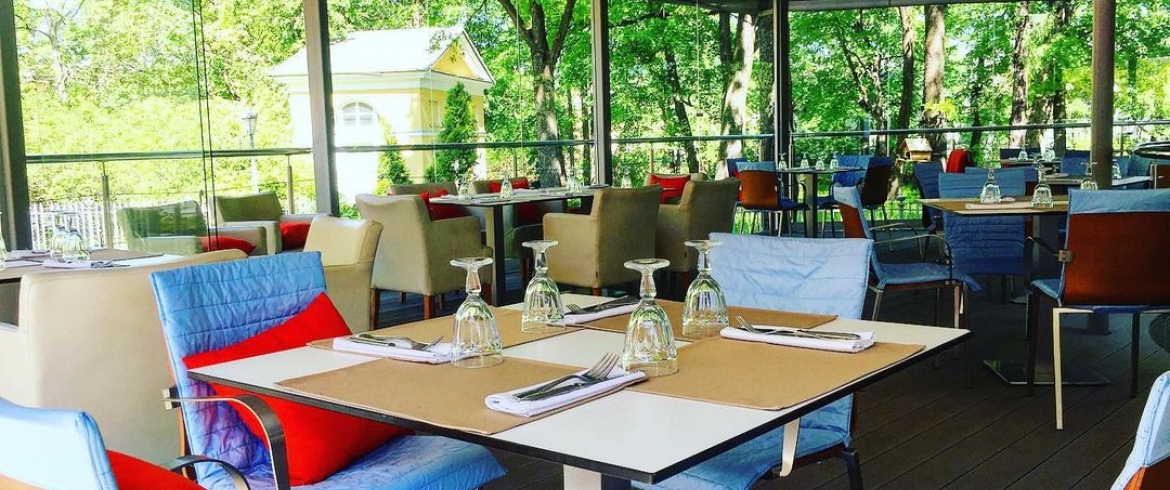 Address
Pushkin, Srednyaya st., 2/3
An aristocratic restaurant in Pushkin with a stunning view of the Alexander Park and a summer veranda.
Giacomo is located in the restored mansion of the Italian architect Giacomo Quarenghi. On the menu, guests will find gourmet Italian and French cuisine. Here you can taste French risotto with beef tartare or Italian pasta with crab and shrimp.
The wine list will delight visitors with a wide assortment of items - more than 50 types of the best white, red and sparkling drinks. Wine is also poured into glasses.
Popular positions:
Tandoori chicken salad, quinoa and avocado - 470 rubles
Tom yam with seafood - 690 rubles
French risotto (with beef tartare) - 650 rubles
Duck leg confit / apple marmalade / bulgur - 750 rubles
Sparkling wine CREMANT de LIMOUX Brut ROSE - Antech, France - 3780 rubles / bottle