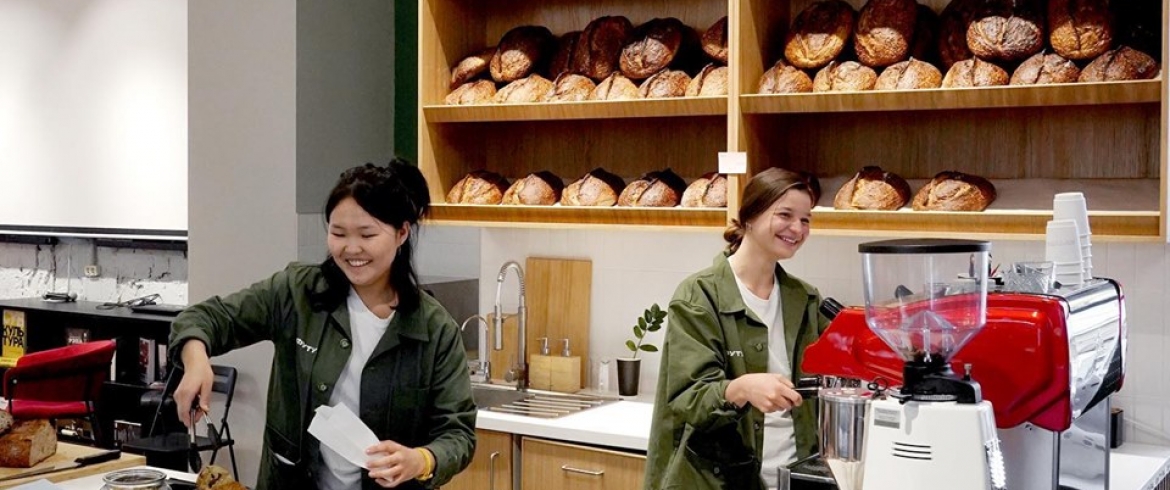 The bistro and bakery on the territory of the Respublika bookstore is the second in the network of institutions from Ilya Litvyak and Dmitry Roshchin (the first is located in the Lenpolygraphmash creative space).
The bistro was created by the owners "for themselves", so here you will find a universal and democratic food. The cafe cooperates with farmers - the menu is updated depending on seasonal products. They offer you to try author's cuisine (eggplant with black currant), interesting desserts (young cheese with rhubarb and apple granite) and coffee: there are classic American-cappuccino coffee and non-trivial drinks like filter coffee with cherry cordial. The bar menu is dominated by beer and cider.
By the way, Futura supports the concept of non-waste production: for example, coffee cake here takes on a second life in the form of ice cream.
Popular positions:
Cappuccino (300 ml) - 220 rubles.
Latte - 220 rubles.
Baked peppers hummus - 210 rubles.
Cardamom puff - 140 rubles.