Famous building
Evangelical Women's Hospital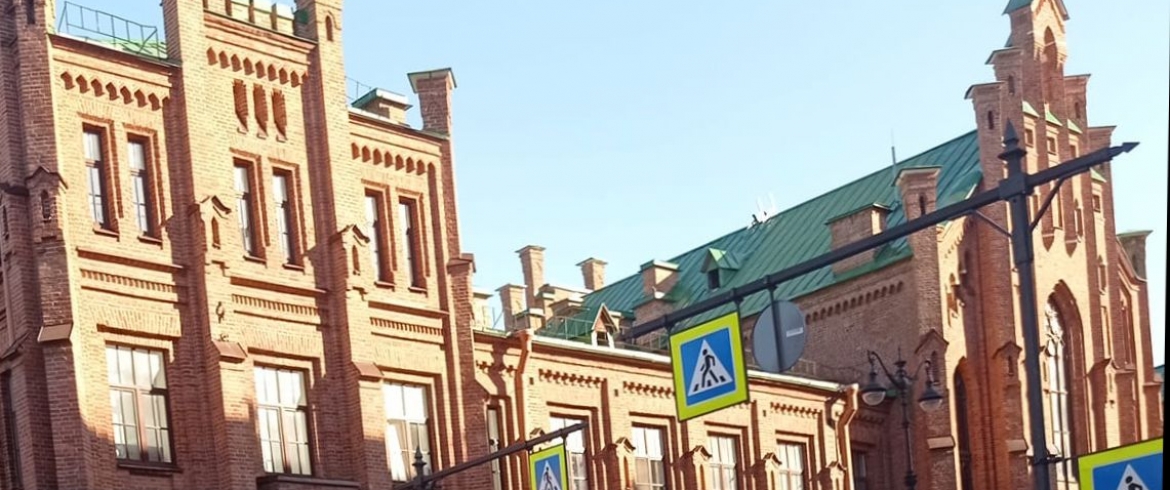 Address
Ligovsky pr., 2-4
Years of foundation
1869-1871
Architects
R.F. Bernhard, O.G. von Gippius
The neo-Gothic red brick building on the corner of Nekrasov Street and Ligovsky Prospect was built specifically for the Women's Hospital and the Shelter of the Evangelical Society.
Previously, there were pools on this place where the Ligovsky Canal flowed into, delivering the water of the League river (now Duderhofka) to the center of St. Petersburg. In the second half of the 19th century, the canal was dried and Ligovskaya Street was laid along its former channel (Ligovsky Prospect since 1956).
Since 1859, the Women's Evangelical Hospital was located in a wooden house at the beginning of Kirochnaya street. The plan of the stone main building with the Lutheran house church was drawn up by the doctor K.K. Meyer, the project was developed by architects Rudolf Bernhard and Otto von Gippius.
The opening of the hospital for 96 beds took place on February 4, 1873. In 1886-1904, other buildings were erected, including a surgical department, a deceased, a laundry room and a residential building, where, in particular, a children's shelter and a school were located.
After the revolution of 1917, the Evangelical Women's Hospital was renamed the Hospital for Pulmonary Patients named after Voskov, and on May 1, 1922, was converted into a Specialized Hospital for patients with pulmonary tuberculosis.
Today it houses the Research Institute of Phthisiopulmonology.