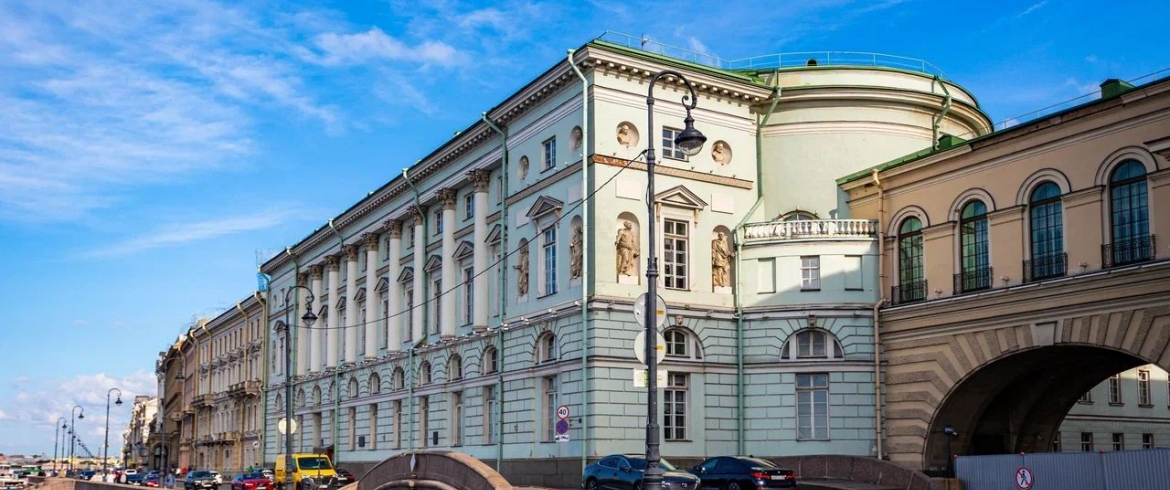 Years of foundation
1783–1787
The Hermitage Theater was built at the end of the 18th century on the site of the former Winter Palace of Peter I, in which the first Russian emperor lived and died.
In 1766, by decree of Catherine II, who was interested in theater and wrote historical dramas and comedies herself, the palace was transferred to the Directorate of the Imperial Theaters.
The new theater building was built in 1783-1787 according to the project of architect J. Quarenghi in the traditions of ancient architecture. It is distinguished by a two-story rusticated part, a shallow loggia with a large warrant between the side risalits and, especially, an auditorium in the style of antique amphitheaters. The walls of the hall are decorated with three-quarter columns of the Corinthian order. In the niches are statues of Apollo and nine muses, on top are bas-relief medallions. The sculptural decoration created by K. Albani has been preserved in its original form.
The theater building adjoins the main palace complex with an arch-transition over the Winter Canal, which was built in the 1780s according to the project of Yu.M. Felten.
The theater opened on November 16, 1785 with the premiere of A. Ablesimov's comic opera to the music of M. Sokolovsky "Miller, Sorcerer, Deceiver and Matchmaker". Masquerades and balls were held here, the court nobility played amateur performances.
Today the building is managed by the State Hermitage Museum. In 1992, the exposition "Winter Palace of Peter I" opened on the ground floor.