Famous building
The Palace of Culture named after A.M. Gorky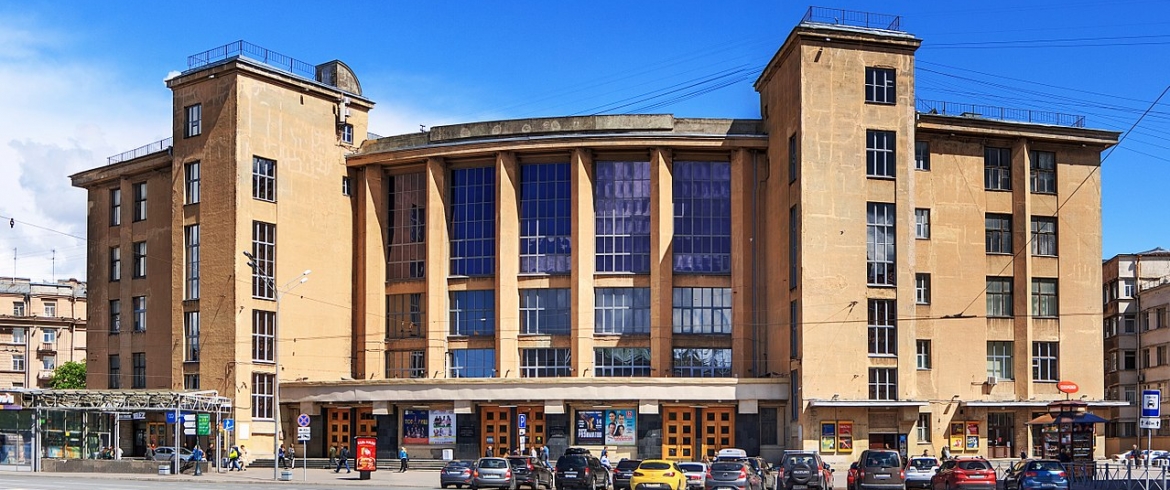 Years of foundation
1925–1927
Architects
A.I. Gegello, D.L. Krichevsky
The first palace of culture in Leningrad and the famous theatrical and concert stage, where all the leading theaters of Moscow, Leningrad-St Petersburg and other cities of the country showed their best productions. The capacity of the auditorium is 2200 seats.
The House of Culture of the Moscow-Narva District of Leningrad (later the Palace of Culture named after A.M. Gorky) was opened on November 8, 1927, to the anniversary of the October Revolution. The building was erected at the expense of trade unions under the project of architects A.I. Gegello, A.I. Dmitriev with the participation of the architect D.L. Krichevsky and engineer V.F. Raylan.
On July 8, 1929, the House of Culture was named after A.M. Gorky. At the solemn meeting devoted to this event, the writer was present personally. In 1937, the Palace received the Grand Prix at the World Exhibition in Paris, and since 1968 it has been officially recognized as an architectural monument of the era of constructivism.
Palace of Culture of A.M. Gorky is located in the historical area of the Narva Outpost. This is the territory in the south-western part of the city, covering the Stachek square and its surroundings. The architectural center of the district is the Narva Triumphal Gates.
The name comes from the outpost of the XVIII century, which was at the entrance to the city along the Narva road and served, like the other three outposts of St. Petersburg (Nevskaya, Moscow, Vyborgskaya), as a border point of the capital city.