Famous building
House of Nikolaevs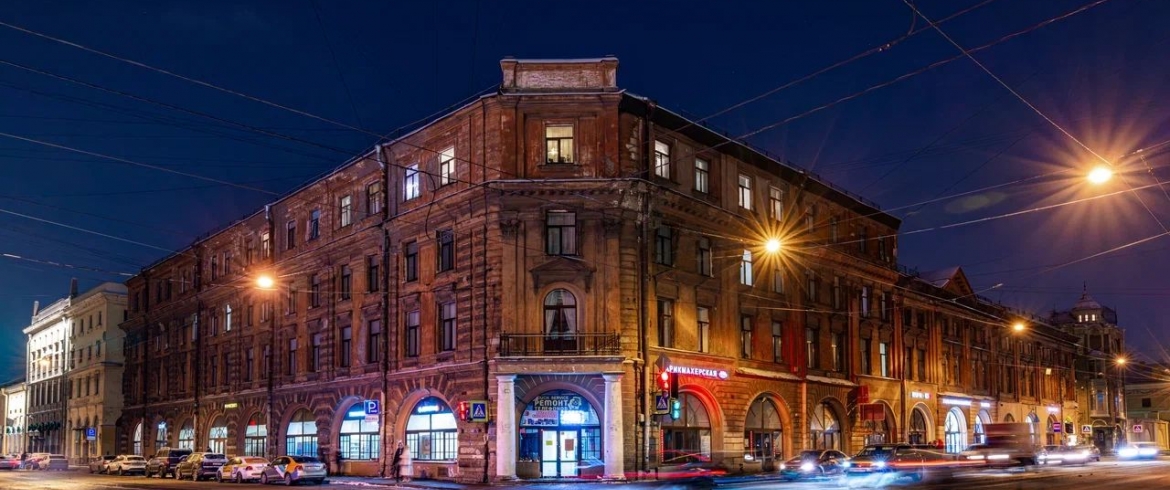 Years of foundation
XVIII century (exact year unknown)
Architects
A.M. Lieven, P.N. Volkov, G.I. Lutsedarsky
Style
eclecticism, modern
The building itself was built in the 18th century; the author of the project remains unknown.
In 1842, the architect A.M. Lieven added an arcade to accommodate shops from the side of Sadovaya Street; however, a larger restructuring was ahead. In 1879-1880. designed by architect P.N. Volkov, the previously open arcade was glazed, and the facade from the side of Muchny Lane was decorated in the eclectic style.
In 1903, the building acquired a familiar look for us: the architect G.I. Lyutsedarskiy rebuilds the corner part of the building at the intersection of Sadovaya Street and Bankovskiy Lane. For finishing the basement, he chooses granite chips, and high-relief compositions made of female busts appear in the piers between the windows. It houses a representative office and a bookstore of the Moscow book publisher I.D. Sytin, as well as the Georges Bormand confectionery shop. And in 1915, a part of the building from the side of Muchny Lane received one more built-up floor and still belongs to trade rows and offices.
The author of female sculptures in the Art Nouveau style is still unknown; although this work would certainly have left his name in history. Today, the house of the Nikolaevs is known precisely for the mermaid girls (as Petersburgers called them).