Famous building
House of Prince Gorchakov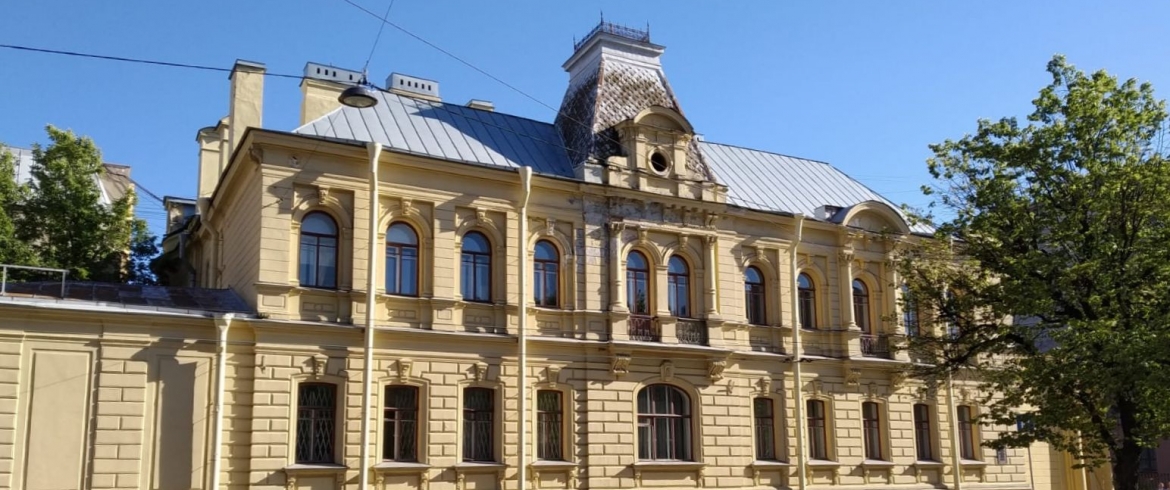 Address
Bolshaya Monetnaya st., 17-19
Years of foundation
1893-1895, 1901-1903
Architects
N.A. Arkhangelsky, A.R. Haveman
Style
Neo-Renaissance, eclecticism, old French style
Two houses on Bolshaya Monetnaya belonged to Prince Konstantin Alexandrovich Gorchakov, the youngest son of Alexander Mikhailovich Gorchakov, chancellor, diplomat, fellow of Pushkin for the famous first graduation of Tsarskoye Selo Lyceum. The buildings were built in the classical traditions of French architecture of the XVII-XVIII centuries, with high roofs covered with ploughshare, a glass dome and a monumental portico above the entrance.
The site where the houses are located in the 19th century changed several owners. In the 1880s, it belonged to college assessor F.F. Otto. There was a large orchard with outbuildings. In 1891, the plot was acquired by the wife of staff captain Sleptsov, for whom in 1893–1895 a military engineer N. A. Arkhangelsk erected a house stylized as the French Renaissance. This is house 17 on Bolshaya Monetnaya street.
In 1898, the plot was bought by Prince Konstantin Alexandrovich Gorchakov. In 1901–1903, according to the project of architect R. A. Gaveman, a three-story building in the eclectic style was built next to the existing mansion using motifs of old French architecture. This is house 19 on Bolshaya Monetnaya. In house 17, the daughter of Prince Maria Bryanchaninova settled, and in 1907-1909 R.A. Haveman reconstructed and expanded it.
The garden, which was previously located on this site, was put in order in 1913-1914 - the city gardener Wiese, in addition to the preserved fruit trees, planted many trees, bushes and flowers, arranged paths and flower beds.
In the second half of the 20th century, the Gorchakovsky garden fell into decay. In the 1950s, a bomb shelter was built here, and in 1981, according to the project of architects J.M. Verzhbitsky, L.I. Shimakovsky and A.L. Stolyarchuk between the houses of Prince Gorchakov erected a new building of the Petrograd district committee of the CPSU (today the administration of the Petrograd region here). A dozen old trees are preserved only in the western part.
May 16, 2003 in front of the new building a bronze bust of Peter I was installed on a granite pedestal, its authors - sculptor V.E. Gorevoy and architect J. M. Verzhbitsky.