Famous building
House of an actor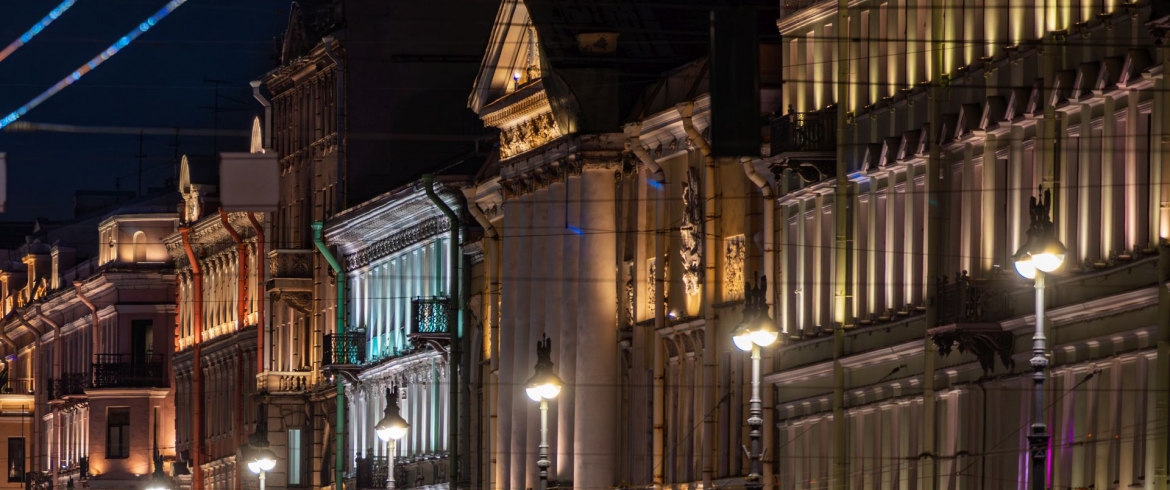 Years of foundation
1823 год
Architects
M.A. Ovsyannikov
In the middle of the XVIII century on this place a wooden mansion of Prince N.Yu. Trubetskoi stood, which was later rebuilt into a three-story stone building. In the first half of the XIX century, the site was owned by Colonel F.N. Petrov-Solovovo, for which according to the project of M.A. Ovsyannikova a new house in the style of classicism was built. In general, it retained its architectural appearance to our days, although in the middle of the thirties of the XIX century, according to G. Fossati's project, the building was partially reconstructed for Count Branitsky. In this house on Nevsky Prospekt concerts, exhibitions, musical evenings often took place.
In the 1840s, the building was owned by the famous businessman of the time, D.E. Benardaki. The Greek by origin, he was practically a monopolist of vodka and grain trade on the territory of Western Siberia. For him, in the yard of the house, a garden with an arbor was broken, and a metal terrace was attached to the building.
Since 1869, this building housed a very popular at that time English club. One of the most famous and regular visitors of the club was the poet Nekrasov, who won here in the cards quite a lot of money.
In the eighties of the XIX century, the house was owned by Prince N.B. Yusupov. There were exhibitions of paintings by famous artists, for example, I.E. Repina, I.N. Kramskoy, V.I. Surikov and others. At the end of the 19th century, the Chess Society functioned in the building, whose efforts in this house on Nevsky Prospekt hosted the first international chess tournament in Russian history with the participation of many world-famous chess players. Before the revolution, the house also had a cinema and a wax museum.
Under Soviet rule, the building housed the Central House of Artists. Now here is the Actor's House named after K.S. Stanislavsky, and in the courtyard of the building, there is a polyclinic for creative workers.