Famous building
Wawelberg House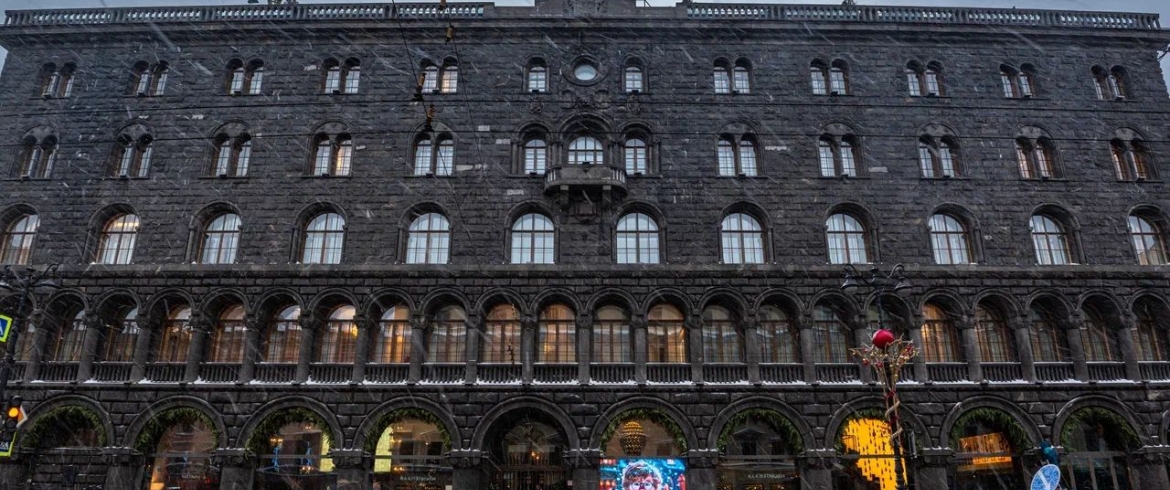 Address
Nevsky Prospect, 7-9
Years of foundation
1911–1912
Architects
M.M. Peretyatkovich
In the 19th century, there were two three-story houses on this site, built in the classical style for the brothers - the artists Semen and Sergei Bernikov. At the beginning of the 20th century, the merchant M.I. Wawelberg, one of the richest people in Petersburg bought the place. He placed his St. Petersburg commercial bank here (also known as the Banker's Wawelberg Trading House).
The architectural design of the house is based on the stylistics of the palaces of the Venetian Renaissance - it resembles the Palazzo Ducale in Venice and the Palazzo Medici in Riccardi in Florence. Facades of the building are faced with dark gray granite. The shield at the top of the pediment above the service entrance from Malaya Morskaya Street is decorated with the initials of the banker - merchant of the 1st Guild of M.I. Wawelberg. Therefore, the house was ironically called "Denezhkino (Money) Palazzo".
Inside the building was equipped with an operating room with columns and pilasters of the Ionic order, lined with yellow artificial marble and a rich carved plafond.
In 1960, on the first floor of Wawelberg's house, there was a city airport terminal where air tickets were sold and from where passengers were delivered to the airport, so another popular name appeared - the "Aeroflot House".
Now the building is under reconstruction, it is planned to place the hotel here.