Famous building
Shtrauss House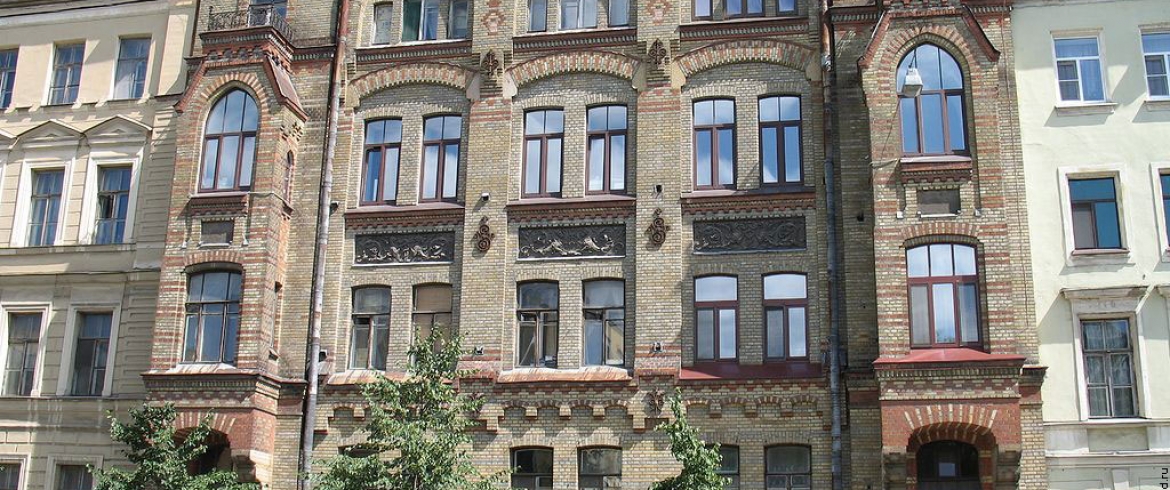 Address
2nd line of the V.O., 9
Years of foundation
1874 год
Architects
V.A. Shreter, I.S. Kittner
The first house in this place was built in 1720, it was originally wooden. About the first owners, almost nothing is known. In the XIX century, brigadier Novosiltseva owned the site, from whom in the 1840s the building was acquired by the merchant P.V. Palkin, whose son owned a famous restaurant Palkin on Nevsky Prospekt. In the 1870's the plot was bought by an honorary citizen merchant W.F. Strauss. For him, in 1873-1874 a new four-story house was built.
In the decision of the facade, romance-gothic motifs were used. The building is faced with yellow and red brick. Ceramic bas-reliefs and overhead metal monograms formed by Latin letters W and S-the initials of the homeowner, merchant W.F. Strauss, have been preserved on the facade. In the grids of the staircase, the contour of the lion's head is used. Over the windows of the second floor stucco images of griffins are placed.
Initially, the facade was decorated with an artistic painting "sgraffito", but it was not preserved.
It is worth noting the ladder inside the building: the lion's head is forged on the bars. In the front stained-glass windows, one of the oldest samples of etching technique in St. Petersburg, have been preserved.