Famous building
House of Ratkov-Rozhnov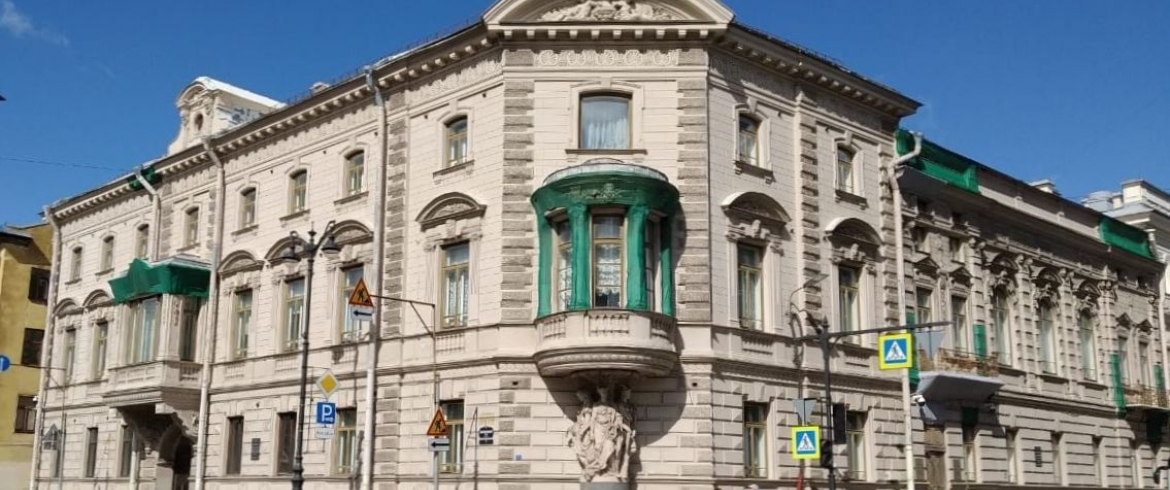 Address
Millionnaya Str., 7
Years of foundation
The Palace of Cantemir - 1720s, rebuilt in the 1800s, Mansion of IF. Gromov (Ratkova-Rozhnova) - 1875-1877 years
Architects
Palace of Cantemir - FB. Rastrelli, Luigi Rusca, Mansion of IF Gromova (Ratkova-Rozhnova) - K.K. Rachau
Style
Palace of Cantemir - classicism, Mansion of IF. Gromova (Ratkova-Rozhnova) - eclecticism
The building stands on the corner of Millionnaya Street and Mramorny Lane, leaving one of the facades to the Palace Embankment. In 1715, the site was bought by the Moldovan ruler Dmitry Cantemir, for whom according to the project F.B. Rastrelli built a new palace, which became the first independent work of a young architect.
The Palace of Kantemir was two separate three-story buildings. After the death of Dmitry Cantemir, the palace moved to his family, from which the most famous is the son - poet Antioch Cantemir.
In 1762, the palace was purchased by Catherine II, and it passed several times from hand to hand. In the 1800s, the building from the side of Millionnaya Street was rebuilt in the classicism style by the project of Luigi Rusca. Later, the mansion was passed to the Ministry of Finance.
In 1868, merchant Lokhovitsky bought the house from the treasury, and in 1875 it was acquired by the forest merchant Ilya Fedulovich Gromov (one of the two brothers Gromovs - entrepreneurs and patrons of art). In 1877, a complex of three houses was rebuilt into a mansion designed by K.K. Rachau. It was then that the building acquired its present appearance. At the corner of Millionnaya Street and Mramorny Pereulok, the facade was decorated with a group of three female figures symbolizing fertility, art, and navigation. The decor of the rooms was made in different styles: Gothic, Rococo, Louis XVI style. Part of the interiors has survived until now.
After the death of Gromov in 1882, the owner of the mansion was the former manager of the affairs of the Gromov family V.A. Ratkov-Rozhnov.
At present, the educational building of the St. Petersburg State University of Culture and Arts is located here.