Famous building
The house of the first Mutual Credit Society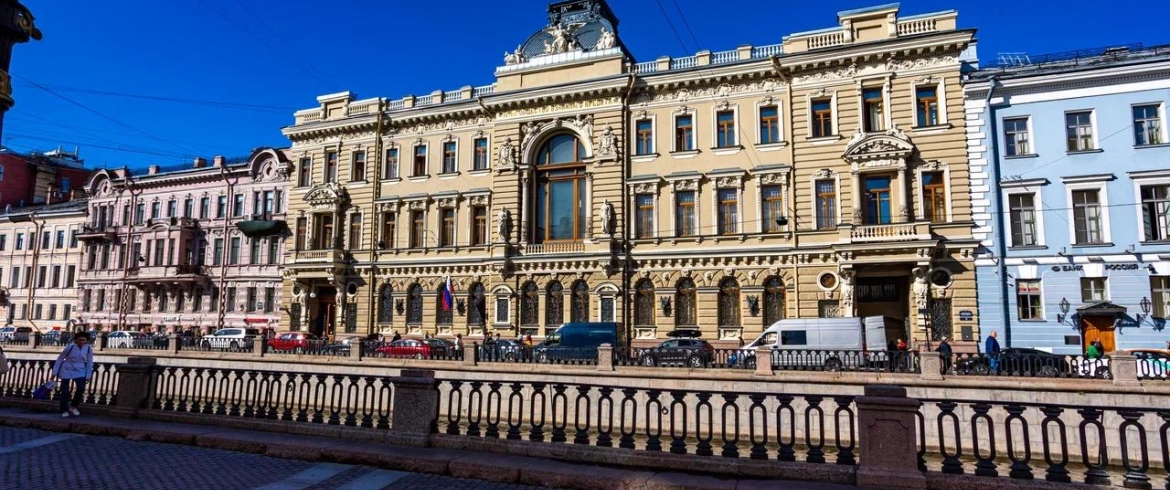 Address
Emb. Can. Griboyedov, 13
Years of foundation
1888–1890
The building of the St. Petersburg Mutual Credit Society was the first building in Russia, specially built for a commercial bank. The architect P.Yu. Suzor traveled to France, Belgium, and Germany to adopt the European experience of building similar houses.
The four-story building is made in the eclectic style, fashionable for the end of the 19th century. The facade is decorated with rhizalit and numerous sculptures by A.M. Opekushin and D.I. Jensen. The dome is adorned with a sculptural group depicting the goddess of victory Nick, the god of trade Mercury and the god of the seas Neptune, the second and third floors are decorated with an arched window surrounded by female figures, and the balconies rest on the Atlantes. Above the central window is the inscription "The First Society of Mutual Credit".
Inside there is a large operating room, to which leads a grand granite staircase. The hall is decorated with marble columns and is lit by cast-iron chandeliers made of woven branches. The bank had its own power station, a system of steam heating, ventilation, elevators, water supply, sewerage, alarm and telephone communication.
After the revolution, the building housed artists' studios and various state institutions, in 1945 the regional office of the State Bank of the USSR was located here. Now the building houses commercial banks.