Famous building
House of Pertsov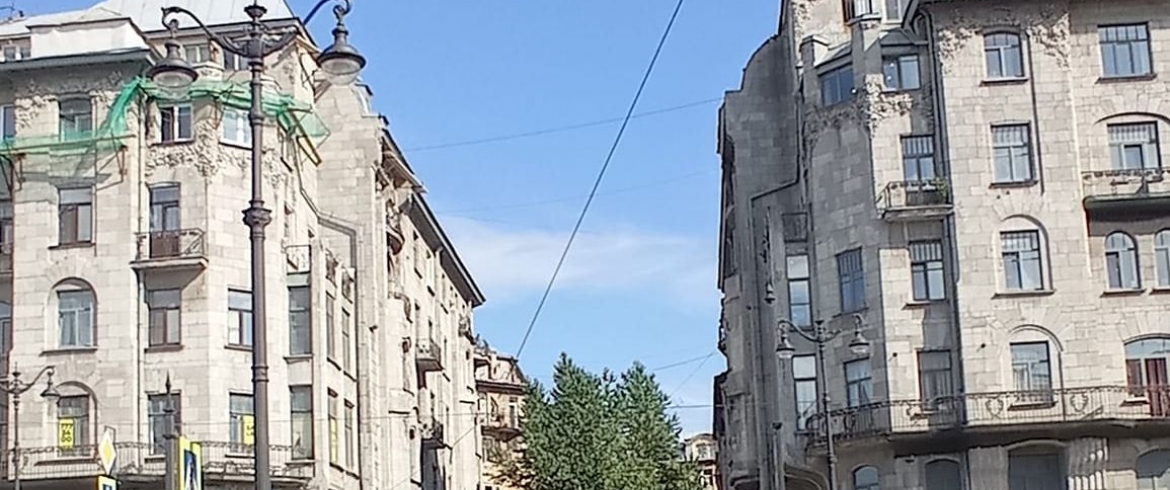 Years of foundation
1910–1911
Architects
S.P. Galenzovsky, I.A. Pretro
Not far from the Moscow railway station one can see one of the biggest and most interesting residential buildings erected at the beginning of the 20th century-Pertsov profitable house.
The history of this site is known from the beginning of the XIX century. At the site of the existing Ligovsky Prospekt, then the Ligovsky Canal passed. It was filled in the 1890s, and in its place Ligovskaya Street (now Ligovsky Prospekt) was laid. Even before the reconstruction of the canal, there was a house where literary critic V.G. Belinsky had lived his last days.
A multi-story apartment house No. 44 was built by order of the civil engineer Alexander Nikolayevich Pertsov. A large front courtyard-courdoner opens on Ligovskaya street. A complex architecture and characteristic vegetative plastering and forged decors put the building on a par with the pearls of St. Petersburg's modernist style.
The house consisted of several buildings, which were built "in the American manner": 400 apartments of various sizes with telephones, public bathrooms, reading rooms for residents, etc. 18 entrances are equipped with elevators.
At the beginning of XX century, Ligovskaya street had a bad name. Its place was found here with drinking establishments, dens, and inns. According to urban legends, it was in this house that Alexander Dmitrievich Protopopov, the Minister of Internal Affairs of Tsarist Russia, met with the financial mafia.
In 1915-1917 in the house of Pertsov, the literary society "Ars" was located. And nowadays in one of the premises of the house, the theater "Comedians" is located.