Famous building
House of Princess M.K. Kugusheva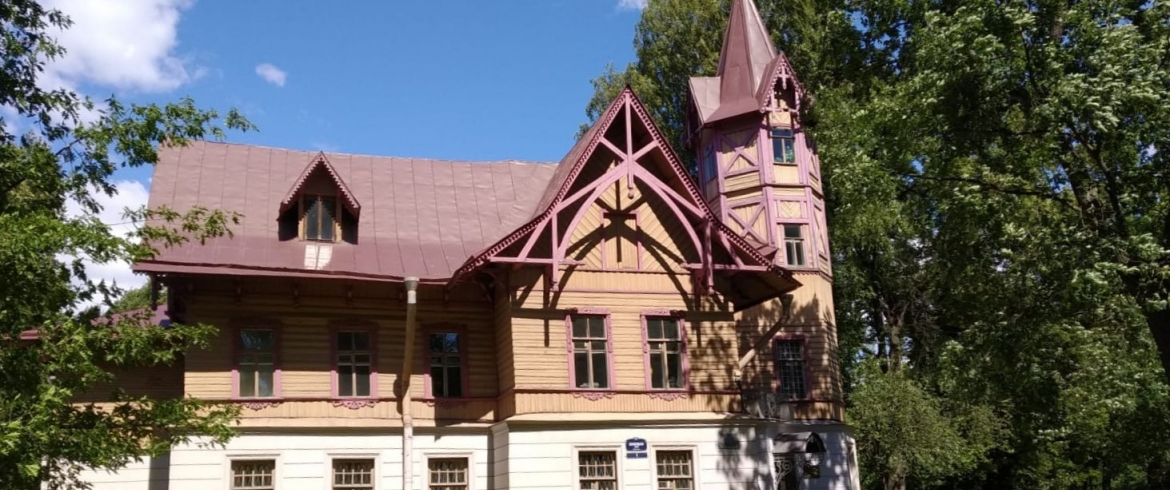 Address
Stone Island, Side alley, 1
The house, surrounded by a picturesque park, was built in 1895 in the late eclectic style, designed by architect Konstantin Preuss.
This is a two-story mansion with a relief carved pediment, with elements of the Russian style and Gothic style, an intricate tower. The first floor is stone, the second is wooden. The gray color of the stone, the brick color of the walls, the graceful wooden roof structures, the tower spire soaring upwards give the mansion a resemblance to a hunting lodge.
After the revolution of 1917, communal residential apartments were located here, which were resettled after a major overhaul of 1971-1973. From then until today, the mansion has been occupied by the St. Petersburg Children's Art School named after B. M. Kustodieva.