Famous building
House of city institutions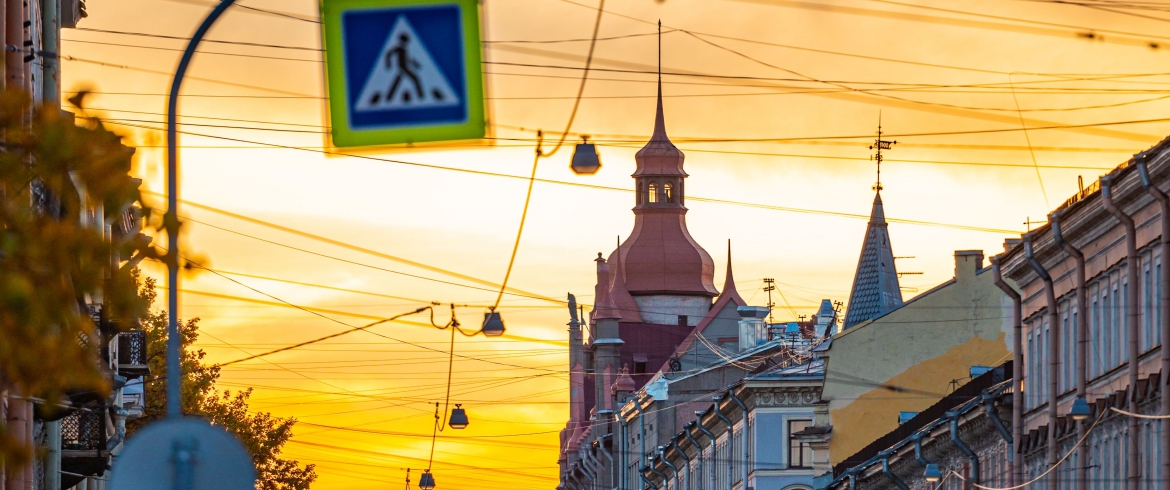 Address
Sadovaya Str. 55-57
Years of foundation
1904–1906
Architects
A.L. Lishnevsky
Style
eclecticism with elements of Art Nouveau
The house with a high tower on the corner of Sadovaya Street and Voznesensky Prospekt is one of the tallest buildings of the early 20th century.
At the beginning of the XIX century, there was a dwelling house, which in 1826 the St. Petersburg City Society bought from the widow of Collegiate Assessor Batashov. Since 1863 this building housed the General Presence and the First Department of the Deanery Authority. Later the house worked as the mayor's office and police archive. In the neighborhood, in the wing, there was a hospital for patients with syphilis and an opportunistic item. The addressee, Orphan's court, City maternity home of Grand Duchess Tatiana Nikolaevna were also located in the building.
On May 16, 1901, the building became the property of the city. In 1906, at the corner of Sadovaya Street and Voznesensky Prospekt, an impressive five-story building appeared that combined elements of eclecticism and modernity. At the corner the "medieval tower" reminiscent of the tradition of the city's town hall stands. The facade is decorated with the coat of arms of St. Petersburg and figures of owls - a symbol of the "all-seeing eye" of the state. On the building, there are elements of decor characteristic of modernism - thistles, weaving, figures of griffins and chimeras.
In Soviet times, the Okrug District Committee of the CPSU and the Executive Committee of the District Council of People's Deputies worked in the House of City Institutions. Today it houses the MFC for the provision of public services.