Famous building
Chicherin's house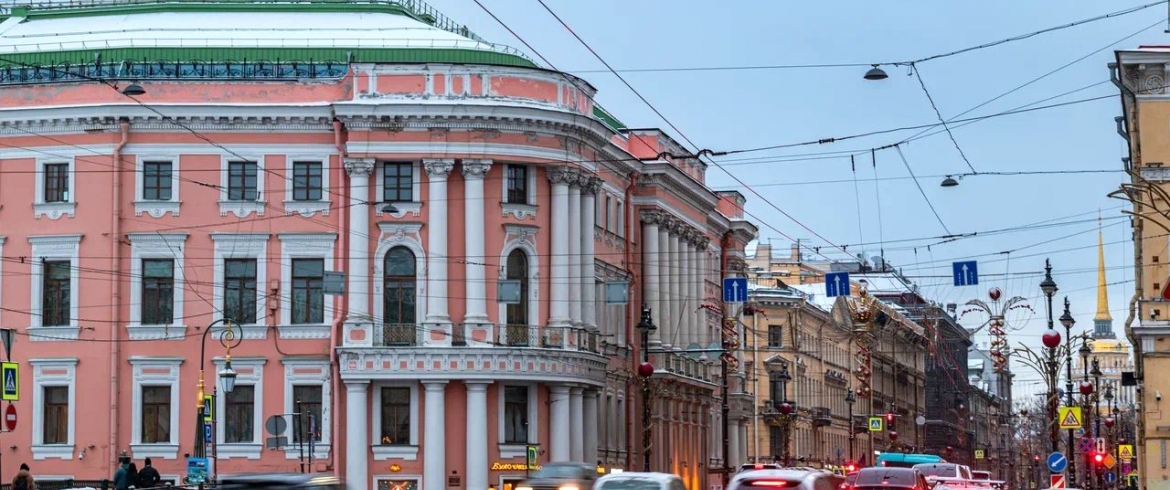 Address
Nevsky prospect, 15
Years of foundation
1768–1771
The house of the general-political master of St. Petersburg, N.I. Chicherin - an architectural monument of the XVIII century.
In 1755, the wooden Winter Palace of Empress Elizabeth Petrovna was built here, designed by architect B. Rastrelli. After the completion of the construction of the stone Winter Palace, the building was dismantled, and in 1768 the site was taken over by the police general N.I. Chicherina. For him the existing house was erected. The name of the author of the project did not reach us, according to one of the versions it was Yu.M Felten.
Chicherin's House is one of the first samples of early classicism. The architectural feature of the house is a two-story colonnade imitating colonnades on the facades of the Winter Palace.
In the XIX century, the house was rebuilt several times. In the 1810's architect V.P. Stasov attached a building in the style of strict classicism to it along the Bolshaya Morskaya Street. In 1858, by order of the owners - merchants Eliseevs, the house was reconstructed according to the project of architect N.P.Grebenka. The oval windows on the main facade were replaced by rectangular ones, the pillars of the upper floor were pylons.
This building is associated with the names of many outstanding people - in 1780-1783 there lived the architect D. Quarenghi, in 1828 - the writer A.S. Griboyedov, and from 1919 to 1923 it hosted the House of Arts, one of the centers of the literary and artistic life of Petrograd. Suffice to say that it was in this house that Alexander Greene wrote the famous "Scarlet Sails".
In 1923, the house opened a cinema "Light Ribbon", where the pianist-tamer was then a student of the Conservatory Dmitry Shostakovich. Since 1931 - the cinema "Barricade". In 2007-2008 the building was rebuilt, today the hotel is located here.