Famous building
Polezhaev's Tenement Building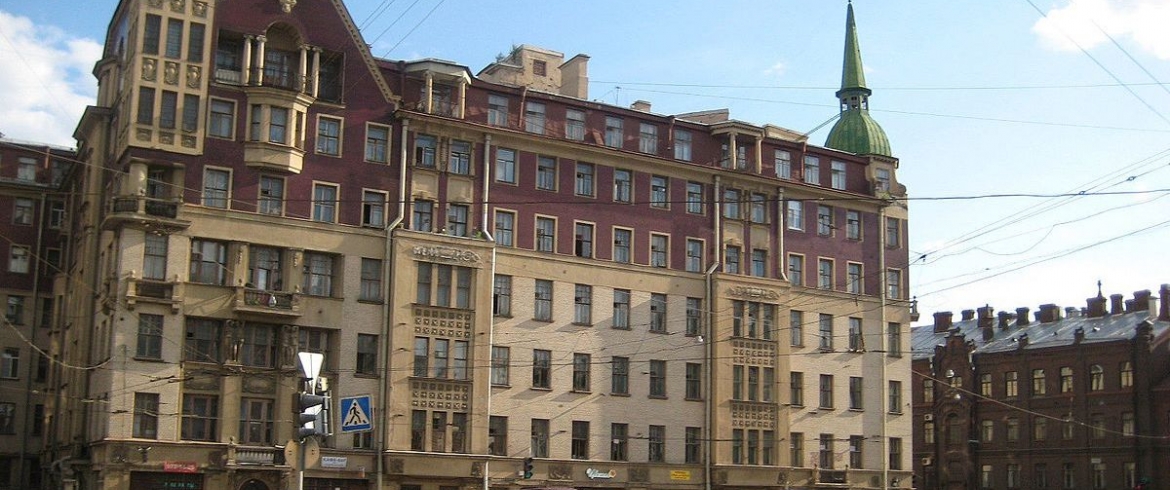 Years of foundation
1913-15
This Art Nouveau building was commissioned by corn merchant Mikhail Polezhaev, and built in 1913-15 by architect Ivan Yakovlev, with its extraordinary design somewhat resembling a medieval castle.
It was equipped with every state-of-the-art amenity of the time, including natural gas and hot water supply, electricity, centralized heating systems, elevators etc. 10 luxurious, 20-room apartments were designated for rich aristocratic families.
After the 1917 Bolshevik revolution, the space in the building including the aristocratic apartments was converted into communal crowded multi-family flats.
The Polezhaev building starred as Woland's apartment in the Vladimir Bortko TV series Master and Margarita based on the Mikhail Bulgakov novel.