Famous building
The apartment house of Myasnikov ("Tuchka")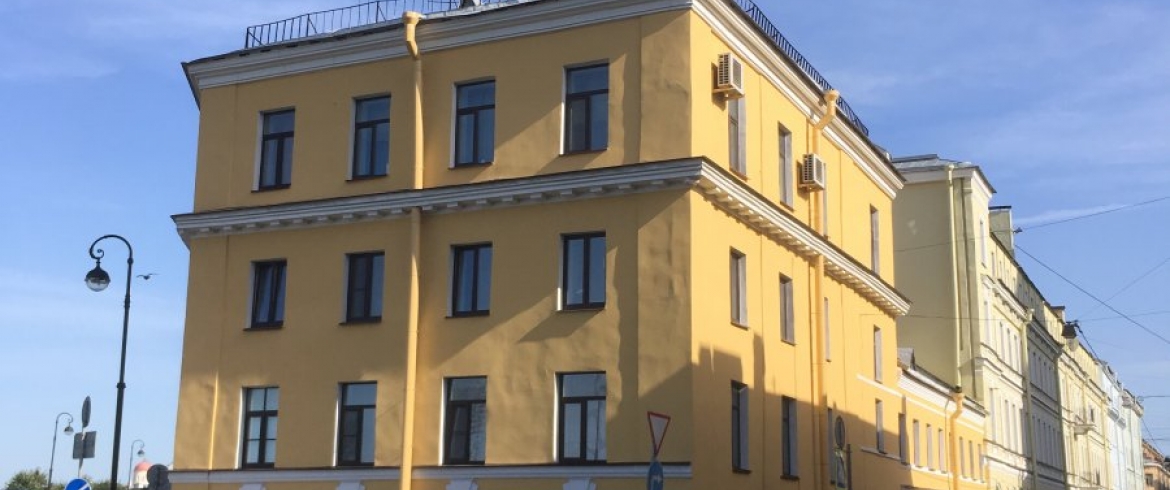 Address
Tuchkov per., 17/20
Years of foundation
1840, 1898-1901
Architects
E.I. Gelman (reconstruction)
The house on the corner of the Makarov and Tuchkov Lane embankments does not externally stand out for special architectural advantages, but it is interesting for its history. It was built in 1840 for the breeder I.S. Myasnikov (the name of the architect did not reach us). In 1898-1901, a three-story building on the side of Tuchkov Lane was built on the fourth floor according to the project of E.I. Gelman.
In 1912-1914, in this house, in apartment 29, there lived a young couple of poets - Anna Akhmatova and Nikolai Gumilev. Their son, the future prominent historian Lev Gumilyov, was swarming here. This is reminded of by a plaque at the end of the building.
Gumilyov and Akhmatova affectionately called their appartment "Tuchka". As Akhmatova recalls the book, "Leaves from the Diary," "it was just the student room of Nikolai Stepanovich, where there was nothing to sit on".
In the same house in the spring of 1891 lived V.I. Ilyich Ulyanov (Lenin) when he took exams at the law faculty of St. Petersburg University. I wonder if Gumilyov knew about this when on the night of August 26, 1921 he was taken to execution for participating in the White Guard conspiracy?
Also, in different years, artists Vasily Vereshchagin and Evgeny Lansere lived in this house.