Famous building
Apartment building of Chubakov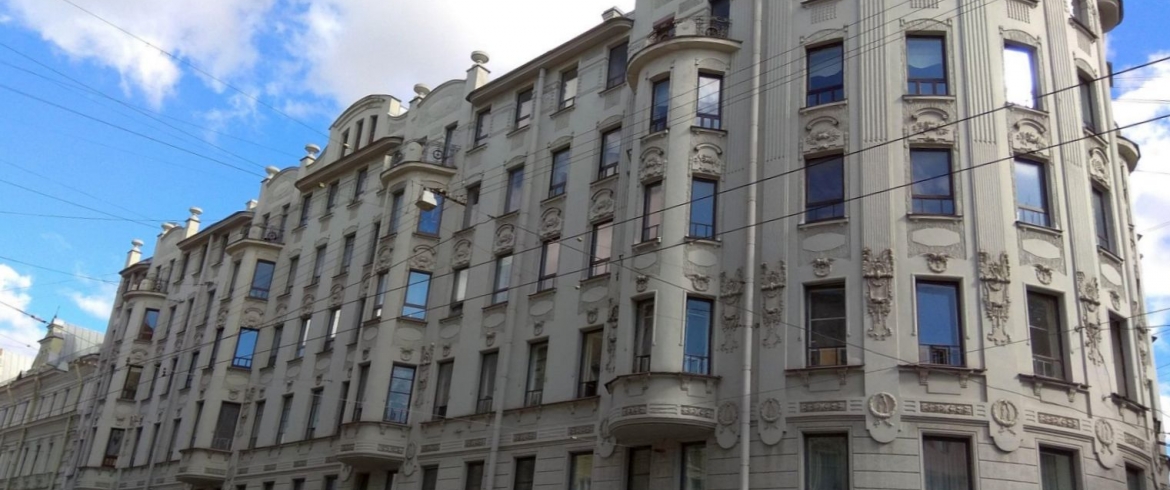 Address
Bolshoy pr. P.S., 5/2
Architects
V.I. Van der Gucht
The six-story house on the corner of the Bolshoi pr. of Petrograd side and Zverinskaya street was built in 1909-1910 on the site of a wooden house where the Voronezh tavern was located. The apartment building project was made by architect V.I. Van der Gucht for honorary citizen V.G. Chubakov.
The Art Nouveau building is distinguished by a rounded corner, forming the appearance of the quarter and the beginning of Zverinskaya Street. Its semicircular part is completed with a parapet with vases and an elegant lattice. Arched showcase windows on the ground floor give the house a monumentality.
From 1922 to 1944, the poet Nikolai Tikhonov lived here, as a memorial plaque on the facade resembles. His apartment was one of the centers of literary Leningrad. There were gathering Vladimir Mayakovsky and Veniamin Kaverin, Olga Forsh and Alexander Fadeev, Olga Berggolz and many other writers.
In one of the front houses, historical stained-glass windows and stucco work have recently been restored - they were restored at their own expense by a resident of the house, tour guide Daniil Yagirsky.