Famous building
Former German Reformed Church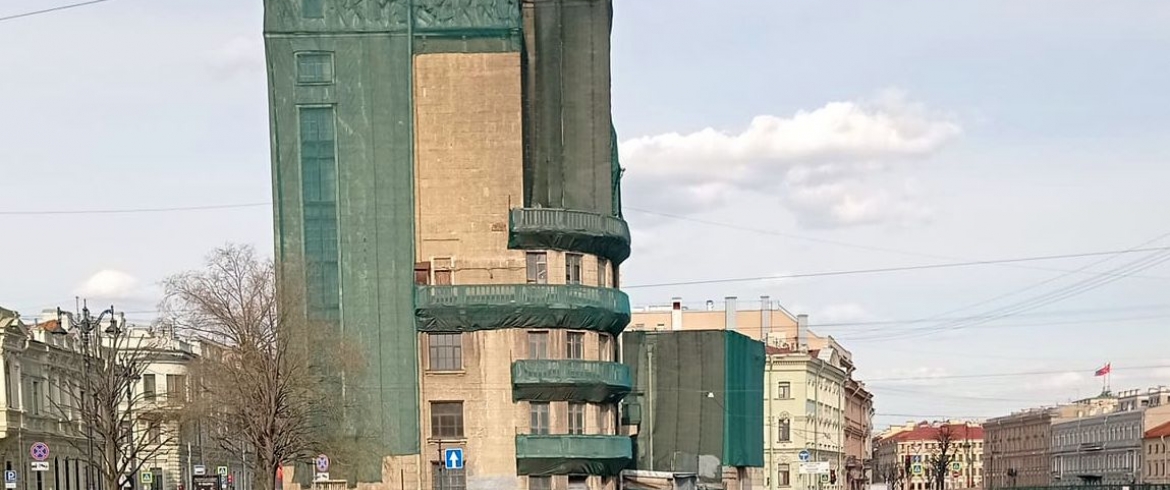 Address
Bolshaya Morskaya Str. 58
Years of foundation
1865 (church), 1939 (DK Svyazi)
Architects
G.A. Bosse, P.M. Greenberg and GS. Reitz
On the right bank of the Moika River, on the corner of Pochtamtsky Lane, stands a building in the style of constructivism. This is the former Palace of Culture of Communication Workers, rebuilt from the former German Reformed Church.
The church was erected in 1862-1865 on the project of G.A. Bosse for the needs of the German Reformed community. It was a temple in pseudo-Romanesque style with a high two-tiered bell tower, decorated with stained-glass windows. The walls of the facades of the building were made of red brick without plaster, the individual elements are painted white.
The building on the first floor housed the school and the pastor's apartment, on the second - the temple itself with large stained-glass windows and an organ.
In 1872 a strong fire broke out in the church. Restoration of the temple was carried out by architect K.K. Rahau, according to the project which increased the height of the bell tower and raised the ceiling.
In 1929, the church was closed and by 1940 was rebuilt as a Culture Palace of communication workers. At the same time, the former narrow and long church hall retained its main external forms, and the tower was rebuilt in a constructive style. The bas-relief in the form of workers, peasants, Red Army soldiers and revolutionary sailors crowned it from the west, symbolized the victory of the revolution.
Now the regional training center of the Russian Post is located in this building.