Famous building
Demutov Traktir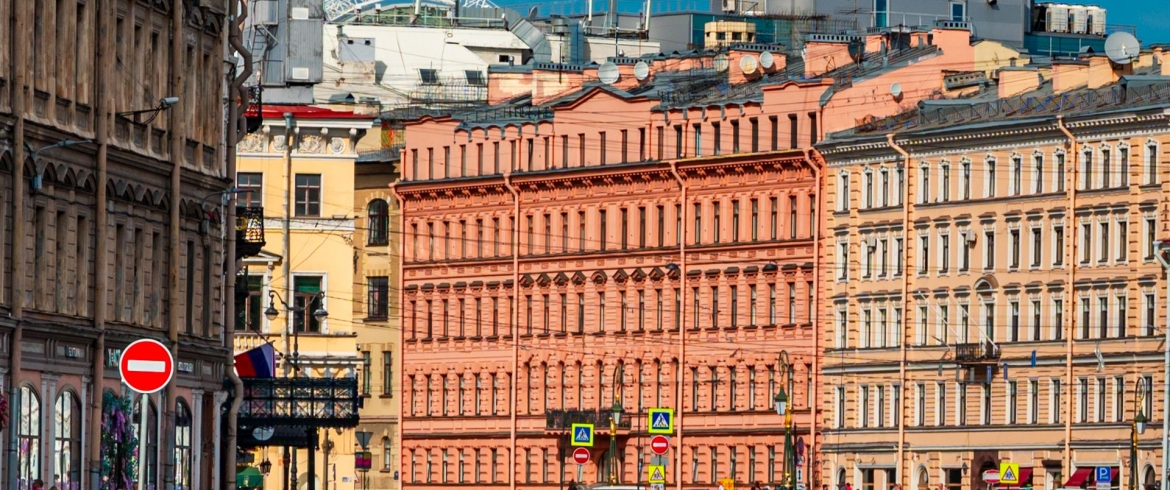 Address
26 Bolshaya Konyushennaya/40 Moika
Architects
Karl Anderson, Alexander Krasovsky
Located in the immediate vicinity from Nevsky Prospect, the two buildings that used to accommodate Demutov Traktir (Demuth's Hotel) are one of St. Petersburg's most important historic literary places.
Its history dates back to the 1770s, when French wine merchant Philipp Jacob Demuth purchased two adjacent buildings, and converted them into what would become one of the city's most fashionable hotels.
As a literary landmark, the place is associated, for instance, with Alexander Pushkin, who stayed there on at least four occasions, the first of which was when he as a 12-year boy accompanied by his uncle had first come from Moscow to St. Petersburg in 1811 to enter the Tsarskoe Selo Lyceum. In Demutov Traktir, he later worked on Eugene Onegin (summer 1827) and Poltava (fall 1828), and also stayed there in May 1831, soon after his wedding to Natalia Goncharova.
Later on, the two-building complex was repeatedly reconstructed and expanded.
Its artistic life continued in 1878, due to the then newly opened Medved (The Bear) restaurant whose guests were welcomed at the entrance by a stuffed bear holding a tray. The place quickly gained popularity both in business and art communities, with its frequenters including the internationally renowned operatic singer Fyodor Shalyapin and theater actress Vera Komissarzhevskya.
After the complex had been purchased in the 1880s by the St. Petersburg Credit Society, it was further expanded by architect Alexander Krasovsky, who added new stories to the buildings, and transformed their facades. In addition, the buildings were equipped with an electric Otis elevator, a novelty for that time.
In 1898, the courtyard on Bolshaya Konyushennaya was turned into a grand winter garden under an iron/glass roof, one of St. Petersburg's first modernist atriums.
After the 1917 revolution, the buildings had accommodated some governmental offices until 1929 when it was converted into a youth theater. Since 1939, the section on Bolshaya Konyushennaya has been home for Teatr Estrady, a nationally famous variety theater.