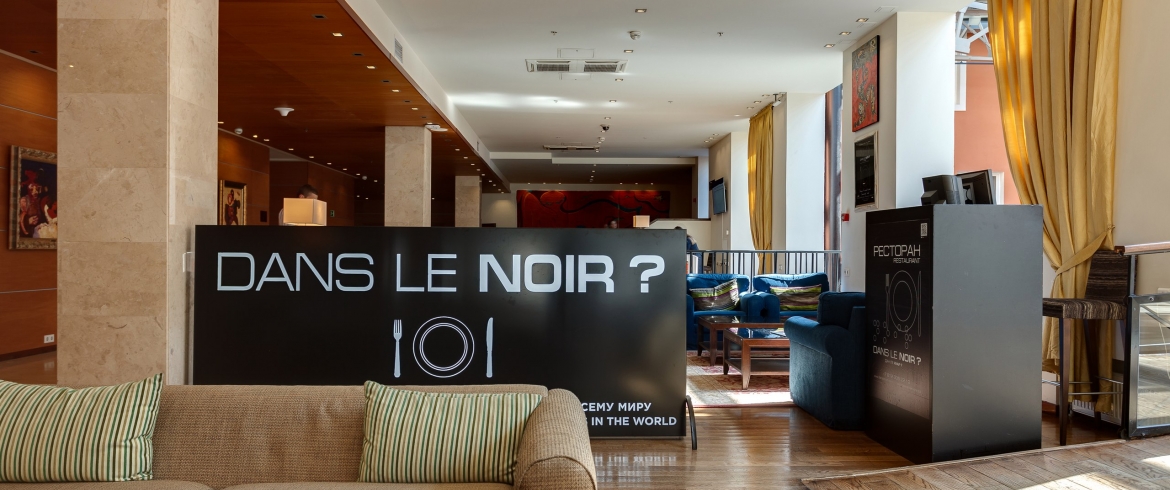 Address
Birzhevoy per., 2-4
Monday, Tuesday
Closed
Wednesday, Thursday, Friday, Weekend
18:00 – 23:00
Average bill
2150-2700rub
A unique dining experience in total darkness will change your world view. This is a unique opportunity for an extraordinary social and sensational experiment. Awaken your feelings and try to reconsider the usual perception of taste and smell. Only darkness allows you to truly open up and free yourself from all prejudices.
Guests are invited to check their taste with one of four types of menu: meat "Red", fish "Blue" and vegetarian "Green", as well as "White" - surprise menu, choosing which you can not find out the composition in advance: there may be meat, seafood, vegetarian dishes, or all at once!
The wine list includes wines, aperitifs, alcoholic and non-alcoholic cocktails, spirits - everything except hot tea and coffee (they are not served for security reasons). A glass of wine costs 410-510 rubles, and the variety of wine you also have to guess.
You will have an unforgettable dinner experience during which a blind waiter becomes your guide in an intriguing world full of sensations. The mission of the institution is to voluntarily assist in the employment of people who have lost sight. Thus was born the first author's social creative project "Step to the Light" in the world, the participants of which are people with disabilities.
The entrance to the restaurant is made every hour from 18:00 to 21:00 inclusive. The process of familiarization with the restaurant takes 20-30 minutes (visiting the wardrobe, explaining the concept, choosing the menu, getting to know the guide, reading the safety recommendations).
Table can be booked online on the site.
Price of the sets:
Set of two dishes (appetizer + main dish): 2150 rub.
Set of three dishes (appetizer + main dish + dessert): 2350 rub.
Set of four courses (appetizer + main dish + dessert + surprise from the chef): 2700 rub.