Famous building
Saltykova's Dacha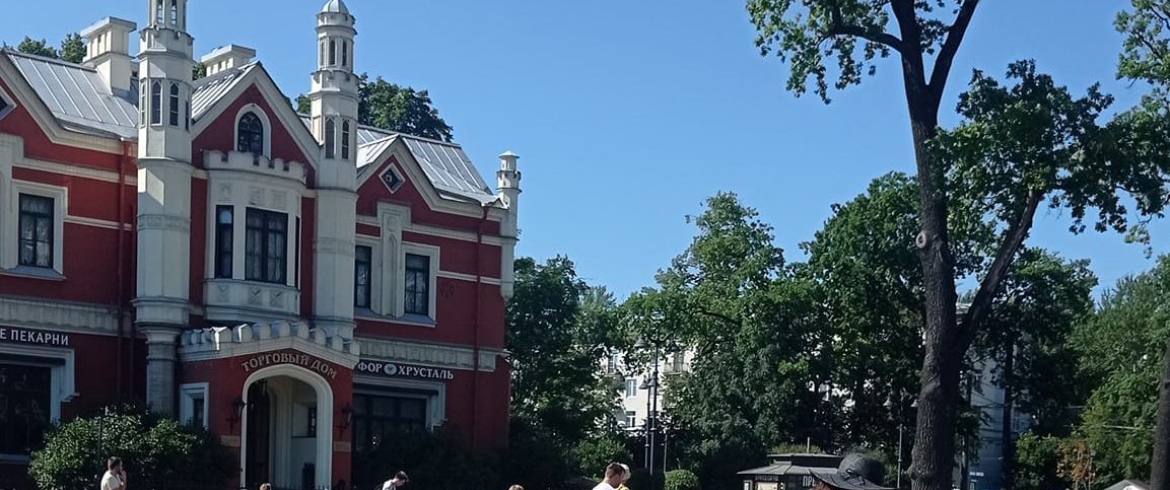 Address
Academician Krylov Str., 4
Years of foundation
1837–1847
Architects
P.S. Sadovnikov, G.A. Bosse
A bright two-story building with turrets near the metro station «Chernaya Rechka» is an architectural monument of federal significance, one of the few preserved in St. Petersburg samples of country buildings built in the middle of the 19th century and the only surviving structure of the architectural ensemble of the Stroganov dacha. The building is surrounded by a park.
From the middle of the XVIII century, the territory between the Great Nevka and the Chernaya River belonged to the Baron-Counts Stroganov, there was located their estate with a park, known as "Stroganov's Dacha". In 1827, after the transfer of the floating Stroganov Bridge and the construction of the road leading from it to the north, the park was divided into two parts. The western part of the garden - the former "Mandorova Manor" - became the property of the daughters of Count P.A. Stroganov - Aglaida Golitsyna and Elizaveta Saltykova.
Construction of the villa began in 1837. The architect P.S. Sadovnikov, used his favorite false-gothic style. By 1840, Sadovnikov had completed the brickwork of the house and the construction of the gate. Then the work was entrusted to G.E. Bosset, who changed the original design and redone the interiors of the building "in the style of Louis XV".
After 1917, the building housed a hospital, then a school and a dispensary. In the 1980s, the dacha was empty for a while, and in 1991 the company Burda Moden Petersburg was located here, which restored the building and bought it into the property.