Famous building
Gromov's dacha in Lopukhinsky Garden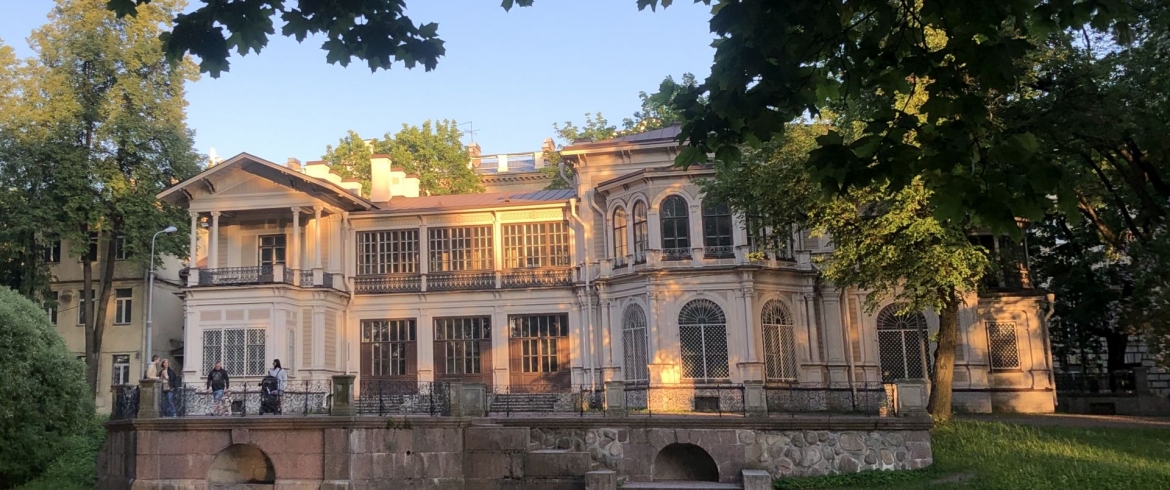 Address
Str. Academician Pavlov, 13
Years of foundation
1850–1859
Architects
G.I. Wintergalter, A.M. Gornostaev (greenhouse)
Wooden Gromov's dacha in the Lopukhinsky Garden, built according to the project of G.I. Wintergalter is a striking example of early eclecticism in architecture.
Lopukhinsky Garden, a monument of landscape architecture in the English landscape style, is located on the left bank of the Malaya Nevka near Kamennoostrovsky Bridge. At the beginning of the XIX century, this site belonged to Prince P.V. Lopukhin, from his estate originates Lopukhinsky garden.
With its modern appearance, with an abundance of ponds, ducts, bridges, and arbors, the garden is indebted to Vasily Fedulovich Gromov, one of the two brothers Gromovs - entrepreneurs and patrons, who purchased the site in 1848. Architect G.I. Wintergalter built a wooden two-story dacha here - an example of early eclecticism using the motifs of classicism. According to A.M. Gornostaev several greenhouses were erected.
V.F. Gromov arranged an art gallery at the dacha, artists of the Mariinsky Theater performed here, and in the early 1890s, there lived a writer I.I. Yasinsky, whom A.P. Chekhov loved to visit.
Currently, Gromov's dacha and a greenhouse are under restoration.