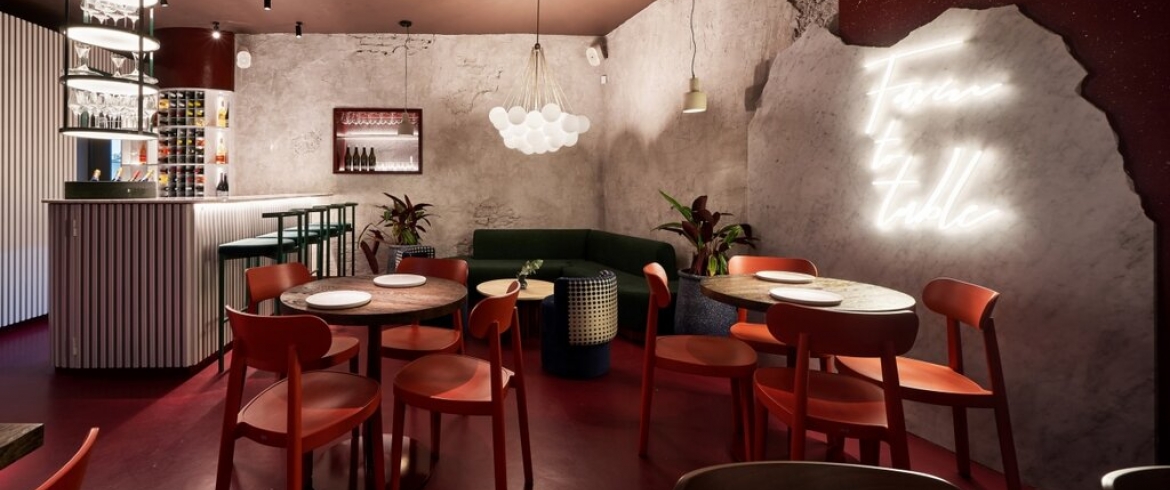 Address
Griboedov Canal emb., 39
Weekdays
17:00 – 23:00
Weekend
13:00 – 23:00
Restaurant with original cuisine. The owners paid a lot of attention to the wine list - the menu contains a variety of choices, from classics to non-trivial items. In addition - a seasonal menu based on products from private farms in the Northwest region. You can enjoy all this on a small cozy terrace on the Griboyedov Canal.
Popular positions:
Burger with crispy chicken - 390 rubles.
Strong chicken broth with pickled egg - 190 rubles.
Basque cheesecake with pear in wine - 150 rubles.
Johannes Zillinger "Revolution" White Solera Lower Austria (glass) - 680 rubles.
Tement Sauvignon Blanc Steirische Klassik Austria, Styria (bottle) - 2800 rubles.
Damien Coquelet Chiroubles Vieilles Vignes France, Beaujolais (bottle) - 6500 rubles.