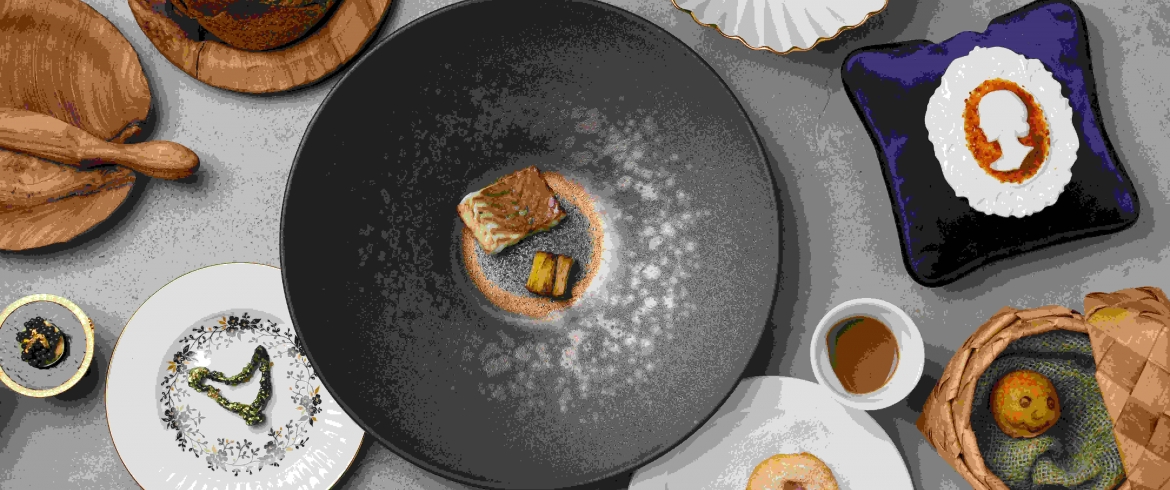 Wednesday, Thursday, Friday, Weekend
13:00 – 23:00
Fine dining project of Matilda Shnurova and chef Igor Grishechkin, and a new chapter in the history of Cococo is located on the right wing of the House 12 building in New Holland.
At Cococouture, Grishechkin continues to develop the ideas of haute Russian cuisine, combining traditional ingredients, nostalgic images and modern culinary technologies in his recipes. The basis of the menu is set dinners from the chef of 10 or 15 dishes with seaweed cabbage soup, muksun tartare, loaf, branded "Faberge eggs" and cockerel lollipop. Selected meals, snacks and desserts can be ordered at the bar.
Popular positions:
Muksun with gooseberries - 790 rubles.
Duck with soaked pineapple - 1,790 rubles.
Cabbage soup - 690 rubles.
Anna Pavlova - 690 rubles.