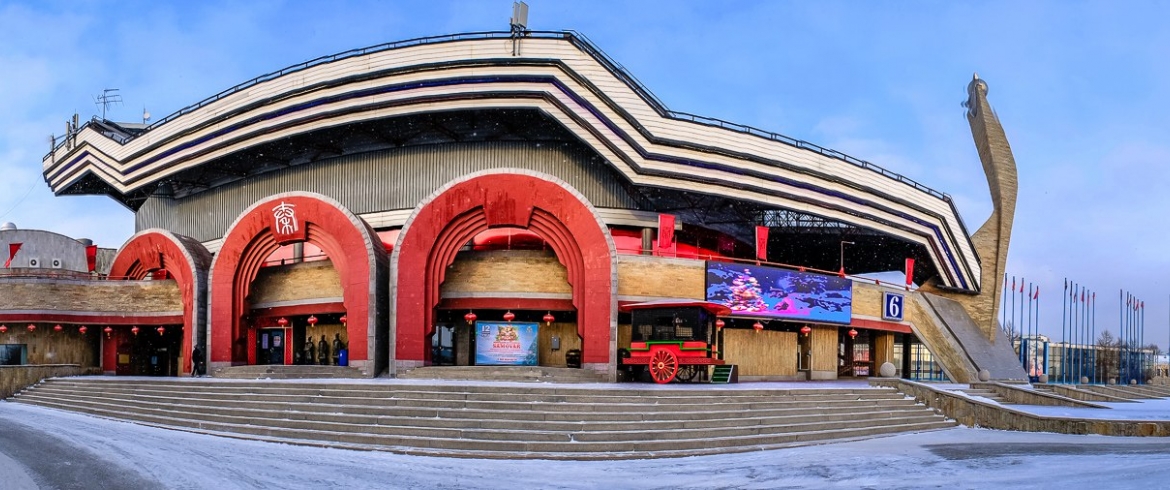 Address
Bolshoy pr. V.О., 103, к. 6
A restaurant tour is a trip to ancient and great China, the same one that has become a source of myths and legends. The four-level institution, designed for 1200 visitors, is divided into different zones, and you can choose a place where it will be comfortable for you. Including the Imperial Hall in the traditional Chinese style and VIP rooms.
The menu offers both traditional Chinese cuisine (Cantonese, Sichuan and northeast), and completely new, unusual positions. It also serves Indian and European cuisine, including vegetarian dishes.
The bar list consists of a selection of wines, including both European classics and a line of Russian wines, several traditional Chinese drinks, such as plum wine and Chinese vodka. Wine is poured into glasses, from 250 rubles per glass.
The huge space of the restaurant combines gastronomic and cultural events: from exhibitions of Chinese art to master classes, from live music to major concerts, from ballet to boxing tournaments and much more.
Popular positions:
Homemade Sichuan pork and tofu: 388 rub.
Fried scallops and prawns in balsamic sauce: 588 rub.
Spring rolls: 488-788 rub.
Steamed dim sums with vegetables: 368 rub.
Frog legs with a bow and ginger: 828 rub.
Peking duck (250 g): 1888 rub.