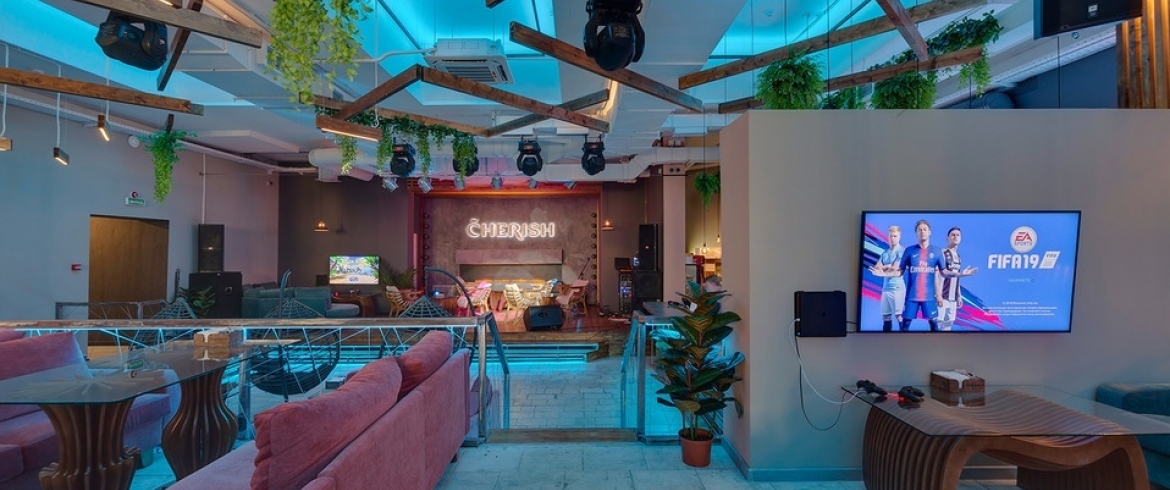 Address
Malaya Posadskaya st., 3
Entrance fee
1st hour 350 rubles, then 4 rubles / minute
Cuisine
European, Japanese
Cherish time-space is a hookah place, working day and night, a three-minute walk from Gorkovskaya metro station.
At a site of 400 square meters there is a hookah bar with an extensive wine and cocktail list, fragrant smoke and author's teas, as well as author's rolls, soups, hot dishes and other interesting snacks: the establishment has a full kitchen.
A glass of wine costs 250 rubles.
Visitors are awaited for game consoles and VR masks, kicker and board games, concerts and stand-ups, as well as a photo zone with panoramic windows and a stylish interior for the most beautiful photos on Instagram.