Chebureks and shotshop at Larisa's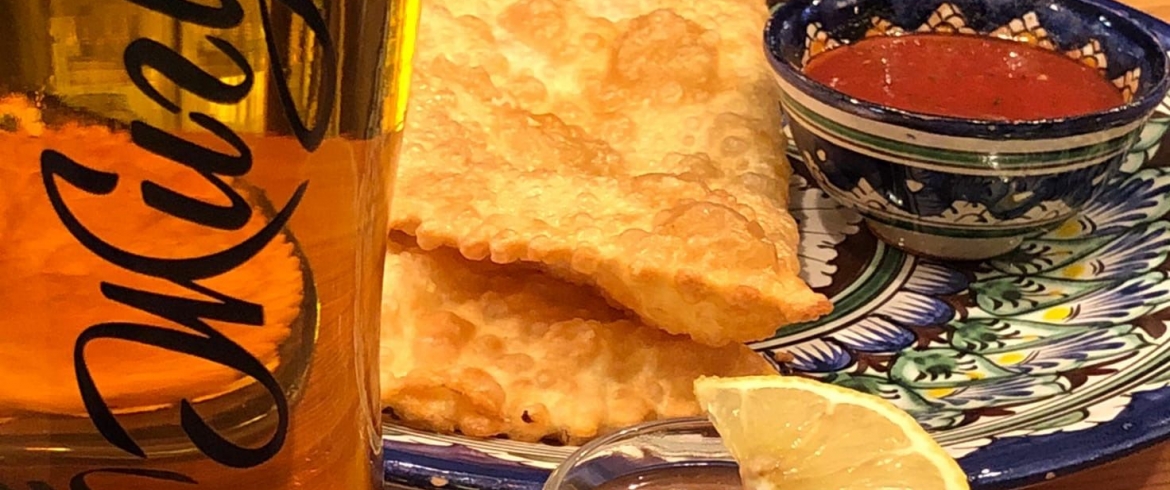 Address
Birzhevoy per., 4
A new restaurant network of Uzbek cuisine restaurants has recently opened on Vasilyevsky Island (the first is located on Rubinstein Street).
In the menu - chebureks with meat and cheese, kutab with spinach, lagman, manti and other Central Asian specialties. The emphasis in the drinks is made on vodka and other strong alcohol. Also in the bar list there is cider and several varieties of wine.
In the summer in the courtyard of the cafe a grill will be placed and branded "Skewers from Larisa" will be prepared.
Popular dishes:
Chebureks with meat: 240 rub.
Samsa with beef: 250 rub.
Uygur Laghman: 320 rub.
Manty with pumpkin: 250 rub.
Романтический ужин на воде с изысканным меню и живой музыкой
Круизы по Неве на теплоходах-ресторанах
Купить билет