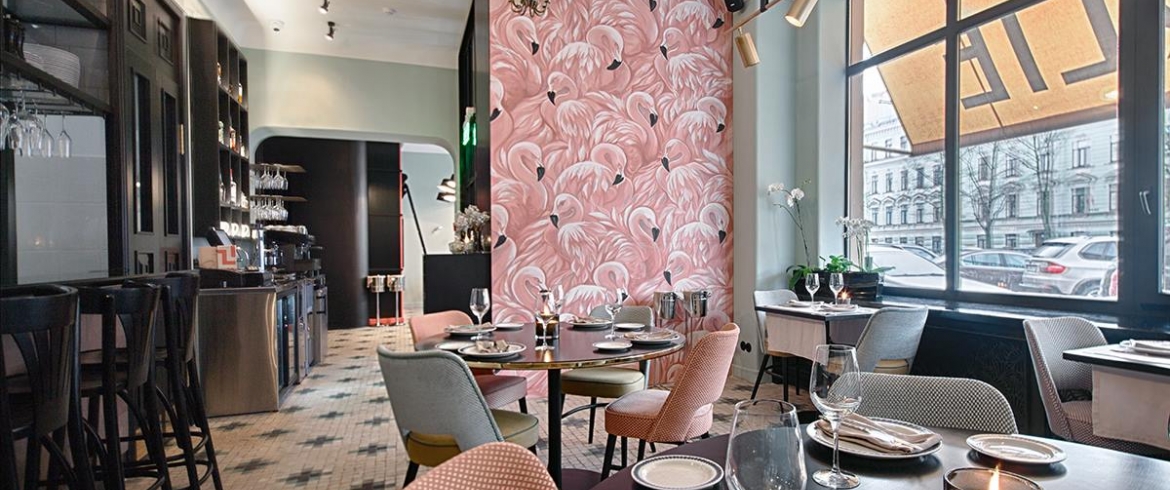 Address
Griboedova canal emb., 54
Monday, Tuesday, Wednesday, Thursday
09:00 – 22:00
Friday, Weekend
09:00 – 23:00
Elegant place with interior in art-deco style, interesting wine card, original cuisine, vast breakfast menu and new for St. Petersburg lobby-restaurant concept.
Creators of Charlie decided that the city lacks a place to which you want to dress up a little but not to be too pretentious.
There are three halls at Charlie – open kitchen space, living room hall with panoramic windows and champagne bar with sofas and stained-glass windows.
Interesting feature in Charlie is Sunday brunch served with champagne. It is served through out the day.
On the menu:
Sakhalin oysters, 250 rubles / it
Salmon tartare with seed bread crisps, 550 rubles
Charlie-dog with duck sauce or coconut sauce, 320 rubles
Salad with duck breast, spinach and carrot, 340 rubles
Rice or oatmeal porridge on coconut milk, 220 rubles
Cottage cheese fritters with chamomile condensed milk (traditional Russian breakfast), 330 rubles