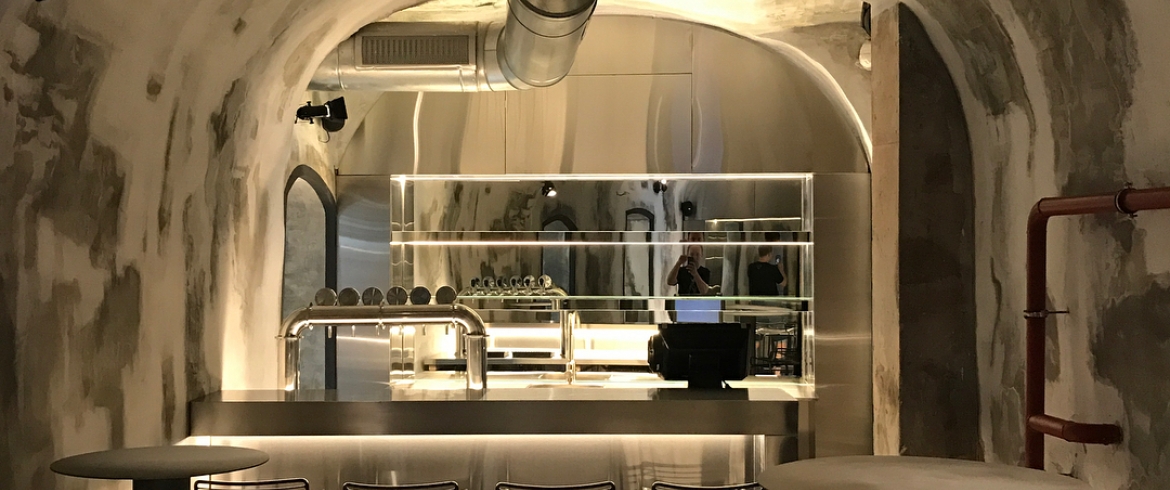 Address
Malyi pr. P.O., 66/32
Monday, Tuesday, Wednesday, Thursday
12:00 – 01:00
Friday
12:00 – 02:00
Saturday
13:00 – 02:00
Sunday
13:00 – 01:00
Pizzeria from the team of Af Brew. As in other mini-establishments, pizza in the new Camorra is prepared on thin dough with classic and original fillings that change regularly. Now, for example, pizza with goat cheese and pumpkin, pizza with anchovy, smoked salmon, bresaola or spicy sausage are served. In addition, the menu has sections with soups and four types of pasta.
Popular dishes:
Pumpkin cream soup with spinach - 350 rubles.
Pasta with beef cheeks - 390 rubles.
Pasta with porcini mushrooms - 360 rubles.
Smoked salmon pizza - 450 rubles.
Pizza with bresaola - 450 rubles.